You know the one. They never miss a runDisney race weekend, likely wear race shirts all year long, and either have a runDisney "Every mile is magic" ankle tattoo or are in the process of designing one. If that's you, don't feel attacked- embrace it! And forward this post to anyone asking what you want for the holidays this year. Ahem. The runDisney gift guide for your Disney-obsessed runner is here. Affiliate links are included in this post.
What Is runDisney? And Why Are You So Into It?
Simply put: runDisney is like no other race experience on earth.
runDisney offers 5Ks, 10Ks, half marathons, 10-milers, and a full marathon every year at the Walt Disney World Resort. In 2024, races will be coming back to the Disneyland Resort as well.
Where else can you legally run (yes, run!) through a theme park, take pictures at character stops, and possibly ride attractions in the middle of a marathon?
runDisney is the only race series that does all that and more.
It's a community and it's a fandom that grows every year.
If you know someone who has caught the bug, then you know they probably aren't worried about getting a PR at their next runDisney race: unless it's PRing in pictures along the way!
Here's what you can buy for your runDisney-obsessed friend or family member. We put together this ultimate runDisney gift guide to make the holiday process simple for you this year.
runDisney Gift Guide For Your Disney-Obsessed Runner
We've got 25+ ideas to make your runDisney lover a happy runner.
And these suggestions go beyond the holiday season: you can gift your runner something from this list all year long.
Did they have a big PR or complete a hard training run? Buy them a gift!
Is it Mother's Day or Father's Day or their birthday? This list works too!
Global Running Day is June 7th: smack dab in the historical calendar of runDisney registration mania. Gift them something to celebrate their first race: the one to get a bib!
1. Disney Gift Cards
We're starting with the obvious because runDisney is not cheap! If you want to make things easy on yourself and your runner, buy them a Disney gift card.
It can be used to purchase race bibs at registration, as payment for their Disney resort hotel room, to buy official merch at the runDisney Expo, and to pay for any celebration goodies they may find at the theme parks.
Disney gift cards are the perfect gift for your runner and that's why we put it at #1 on the runDisney gift guide.
2. Airline Gift Cards Or Airline Miles
If you've priced flights lately, you know. Ouch.
Travel costs a lot- so why not make it easier on your runDisney family by gifting them some help with the travel?
Gift cards or even better airline miles are an awesome way to ease the runDisney budget pain.
3. Memory Maker: runDisney Gift Guide For Runners
There is nothing more magical than looking back on all your race day pictures.
And runDisney photos are included in Memory Maker PhotoPass at Disney.
You can buy a one-day Memory Maker or for the whole vacation, which will also include all the on-ride Disney photos while they are in the parks.
Order the photo package online and tell your runner to check the back of their bib for picture linking details.
4. Post-Race Massage At A Disney Spa
The best gift we ever received was a post-marathon massage at one of the Disney Resort spas.
It. Was. Perfect.
And we swear it helped us recover better for all the park hopping we had planned the next day.
5. Book a Capture Your Moment Photo Shoot For Medal Pictures
There is a fairly new "mini photo shoot" option at Disney World that is a great way to capture your runner's big triumph.
Everyone wants a great medal picture, but Capture Your Moment Photo Shoots will ensure your runner has the exact Insta-worthy shot!
You can book these 60 days in advance and they are available at all four theme parks for $99.
6. runDisney Gift Guide: MagicBands and MagicBand+
Do they *need* a Magic Band?
No.
But do they *want* one?
Yes.
And you can give them a fun gift to enjoy for their Disney vacation if you set them up with a new MagicBand or MagicBand Plus.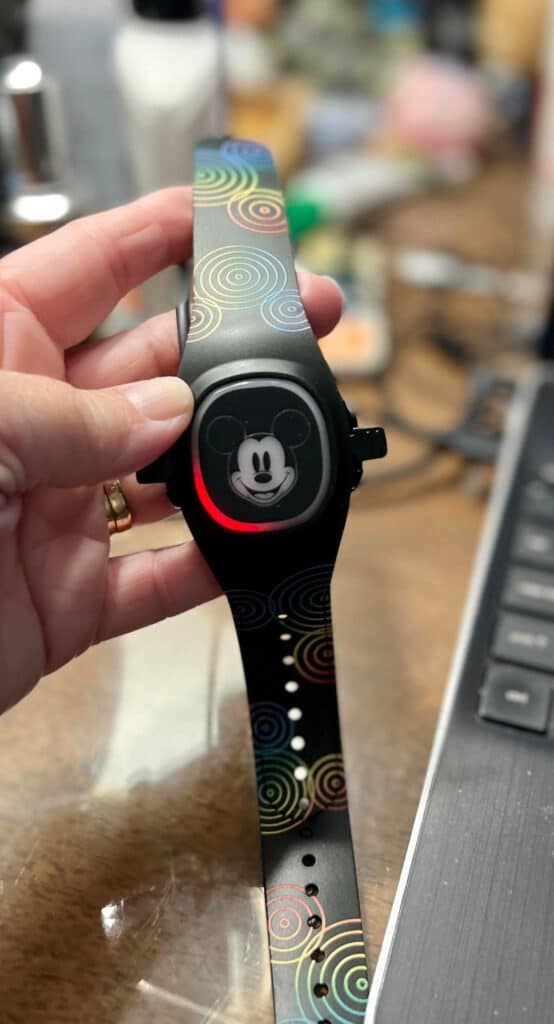 7. The Famous runDisney Race Box Cheese
Hey, IYKYK!
Trust us. Your runDisney runner will love you for this one if you can score it for them.
Pairs well with tortilla chips and a banana. Yes, runners are weird.
We found it online at Kroger but your mileage may vary when searching for this one.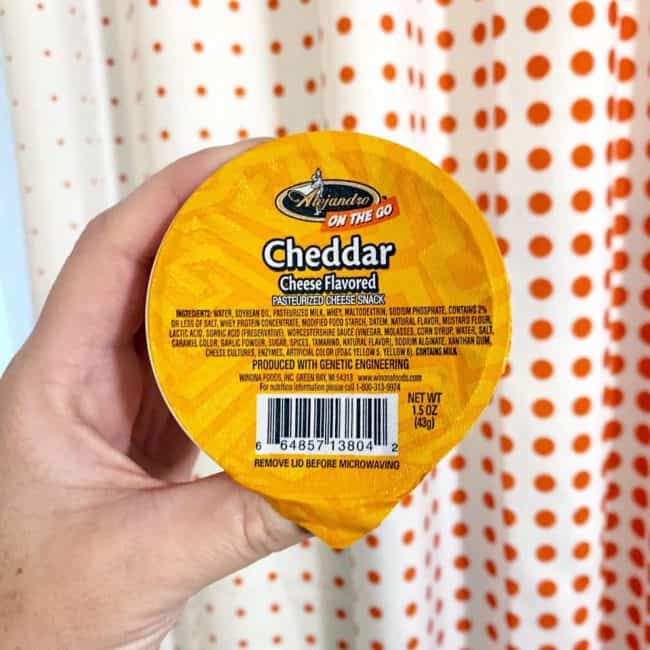 8. runDisney Race Themed Christmas Ornaments
If you're going to be in the parks any time soon, you can have a personalized ornament made at Disney's Days of Christmas at Disney Springs and Ye Olde Christmas Shoppe at Magic Kingdom.
We like to buy Disney ornaments that match the race theme: so get a Dopey ornament for that ultimate runDisney runner or a Coco ornament for the Wine and Dine 5K memories.
You can also find these online at Etsy as well.
9. AfterShokz Headphones
These over the ears headphones are popular in the runDisney circles.
They allow you to listen to your music via Bluetooth connection but leave your ears open so you can still hear runners and instructions around you.
Caution runners, the course narrows ahead!
Lightweight with long battery life, these headphones are as good as people say they are.
10. Portable Apple Watch Charger
This one is especially helpful if your runner is doing one of the longer races.
No one wants to have a dead Apple Watch before the end of their race!
Buy them a portable Apple Watch charger that they can use on the race course if they need a little extra juice to get over that runDisney finish line.
More runDisney Gift Guide Ideas Your Runner Will Love
Need A Really, Really Big runDisney Gift? Give Them The Gift of Club runDisney
Our final gift suggestion is a biggie: a Club runDisney membership.
The registration isn't open for next year- just yet. But here's what you need to know about Club runDisney if you have deep pockets and your runner plans to go to every race weekend in 2023-2024.
More Disney Tips You'll Love
Patty Holliday has been running Disney since 2011. She knows just about every tip, trick, and hack there is to cover the runDisney Magical Miles at Disney World and Disneyland. She knows every mile isn't *always* magical- but with training, tips, and a little bit of pixie dust, they can be a lot of fun! You can also find her at noguiltlife.com and noguiltfangirl.com