runDisney race weekends are a ton of fun; what they aren't though is cheap. For those of us who love to run in the magic, we know this very well! How much does a runDisney weekend cost? Here's a breakdown for your runDisney budgeting purposes including hidden fees and costs you may not have thought about!
The Cost Of A "Free" Sport: What's Your runDisney Budget?
Running local races probably isn't cutting too much into your family budget.
A typical 5K is $20-40 and you might hit the $100 mark for a full marathon.
Totally reasonable expense to pay out for your physical and mental health.
But if your dream is to run through the castle at Walt Disney World wearing a costume and earning one heck of a finisher's medal, you'll certainly be paying a lot more.
We're breaking down what you can expect to spend on a typical runDisney race weekend.
How much does a runDisney weekend cost?
A lot. We're not going to lie.
But there are optional places where you can cut costs to make a runDisney vacation affordable. We'll give you those tips for a runDisney race weekend as well!
How Much Does a runDisney Weekend Cost?
We'll break it down by race bib costs, hotel rooms, transportation, meals, and theme park tickets.
For this exercise, we're going to work with 2 adults who are traveling from Kansas City, MO to run the Wine and Dine Half Marathon Weekend.
Why Kansas? Why not!
It's the middle of the country so your costs may go up or down based on your flight options. But we figure we needed to start somewhere.
runDisney Weekend Cost: Race Bibs
The price of your bib will vary depending on which race you decide to run.
Wine and Dine is typically the most expensive option when it comes to race bib costs at runDisney.
This is because the race comes with a few perks not offered at the other weekends: an after-party and a gift card emailed to you.
There's a little more value in this weekend, which is also why it tends to have a quick sell-out each year.
Typically a runDisney race bib will cost $95 for a 5K, $135 for a 10K, $195 for the Half Marathons, and $195 for the Full Marathon.
If you really want to maximize the bang for the buck: the Marathon is twice the magical miles for half price! What a bargain!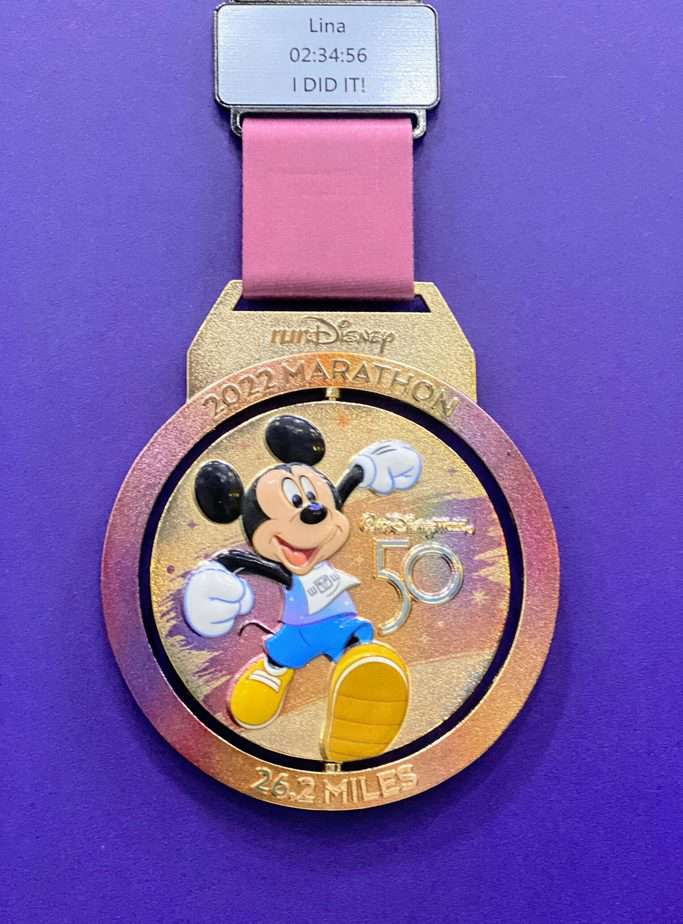 As they say- but wait, there's more!
runDisney offers Challenge bibs for each race weekend. This means you will run multiple races bundled together in a challenge package.
The Challenge race bibs will set you back anywhere from $355 to $600 depending on the weekend and Challenge you choose to take on.
For our budget purposes, let's look at Wine and Dine Weekend using 2021 pricing.
Our two runners both want the 5K and the half marathon. They will skip the 10K this trip.
Total runDisney race bib costs: $660.
How Can You Save Money On runDisney Race Bibs?
Once upon a time in a runDisney far far away, Annual Passholders, DVC Members, and Disney Visa cardholders all got early registration AND a discount on race bibs.
That no longer happens.
Your best option to save money in this area is to run as a charity runner.
Each charity has its own rules for fundraising minimums and bib costs.
Most ask you to raise a certain amount and that fundraising goal will cover the cost of your bib.
No money out of your pocket and you do good for others?
It's a win all around.
If paying for the very high cost of the runDisney races holds you back, there are many charity options available for each race.
Find one that calls to you and go for it! You will not regret it.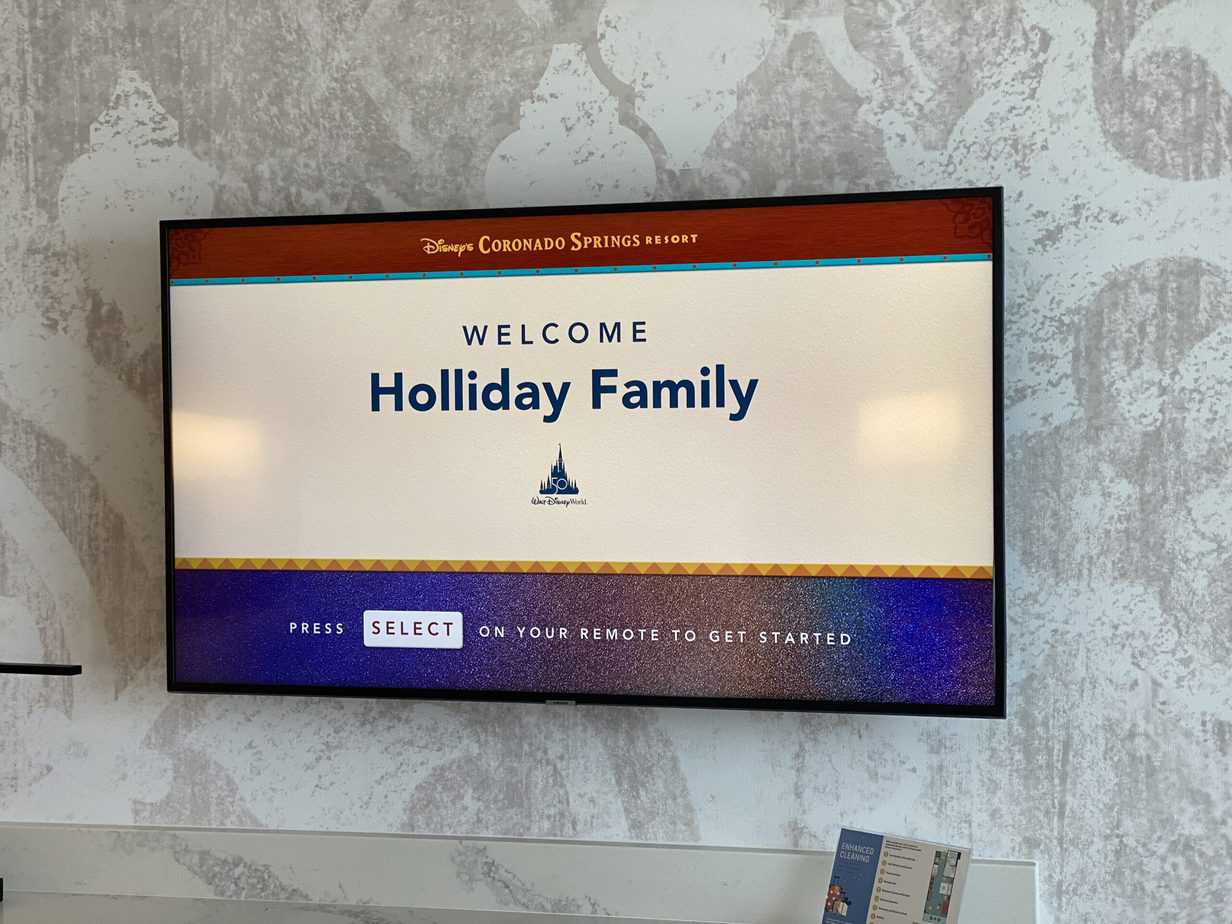 runDisney Weekend Cost: Hotels
Typically a runner will arrive in Orlando the day of the Expo (Wednesdays or Thursdays of each race weekend).
Since our runners are coming to Wine and Dine from Kansas, they should plan to stay Thursday through Monday.
We also recommend staying on-site if possible.
There are some perks that come with staying at a Disney hotel, especially when it comes to race mornings.
Here are three price point options for our couple from Kansas to consider.
Option 1: The Value Resort. There are 4 value resorts available at Walt Disney World. For this exercise, we're going with the most popular: runners love Pop Century Resort. A 4-night stay at Pop Century will cost $960.75
Option 2: The Moderate Resort. There are also 4 moderates for a runners to choose from. A 4-night stay at Port Orleans- Riverside will cost $1,444.50
Option 3: The Deluxe Resort. There are plenty of deluxe options to choose from for your race weekend. We'll price our couple at The Yacht Club. A 4-night stay will cost $3,006.02.
If you are looking to book a race weekend at a Walt Disney World Resort, please reach out to us at No-Guilt Travel for a no-obligation quote. Our services are free to you and we specialize in runDisney race weekends.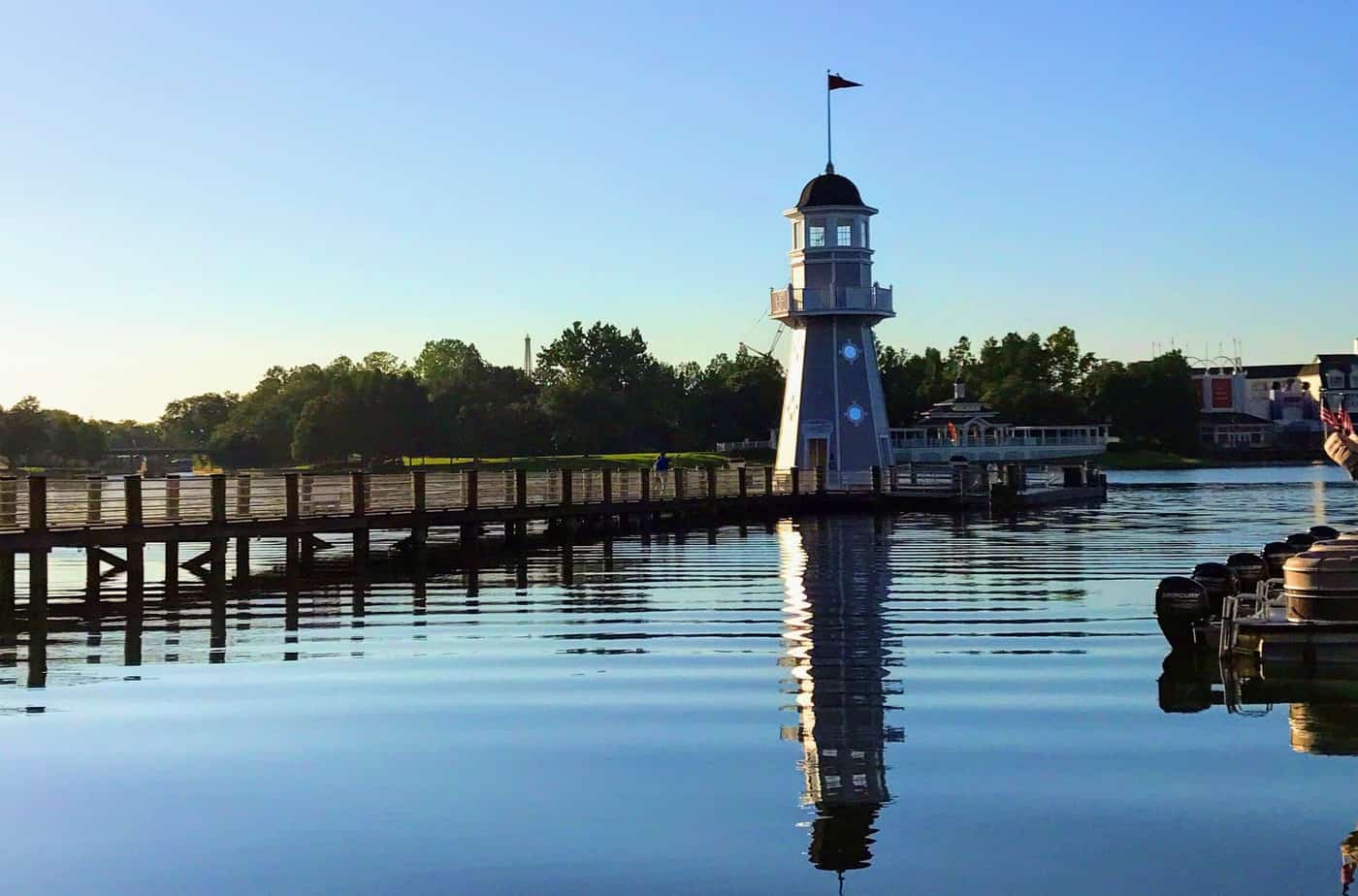 How Can You Save Money On runDisney Lodging?
If the price of the hotel seems a bit steep, you do have some options.
1. Staying off-site will usually be less expensive.
We mentioned hidden or forgotten fees in the intro.
Here's where those come into play.
Remember to consider hotel parking, theme park parking fees, rental car costs, and resort fees when looking at other hotels.
Sometimes those hidden costs end up being about the same as staying at Walt Disney World and just adds unnecessary travel time to your day.
We've seen great deals through DVC rental options, especially helpful if you need a full kitchen or a washer/dryer for your stay.
We cannot recommend David's DVC Rental enough! (affiliate link) This is a great option for anyone looking to shave costs but stay deluxe.
If you want a quote, click on this link and you'll be directed to their site.
If you are champagne tastes with a beer budget, consider renting points and splitting with a bigger group.
We've done this many times and had perfect accommodations and the bonus of "running" into Jason Bateman on the way out of the hotel one year.
3. Share A Room With Some Besties
If your family isn't interested in running or watching you run, then consider a girls' or guys' weekend away.
Splitting the cost of a single hotel room can definitely help your runDisney budget become more friendly.
Transportation: Costs For A runDisney Weekend
This can certainly be a hefty portion of your runDisney budget.
If you are flying in, you will not only need to consider the cost of airfare but the cost of transportation to and from the airport. There are private transfers, bus companies, and of course, Uber and Lyft.
Here's our guide to using Lyft and Uber in Orlando. A rideshare will cost about $50 one way from MCO to Walt Disney World.
Side note: If you haven't used Uber before, you may want to consider it, especially once you are on property for specific instances. Yes, there is free transportation at Disney World, but sometimes paying a little saves you a lot of time!
It's best when you need to go from resort to resort and want to avoid making a bus transfer to a park.
Example: you are staying at the Animal Kingdom Lodge but have dinner at 'Ohana in the Poly.
Uber will cost you about $10 one way and save you an hour of travel time. It's so worth it.
Here's a handy little referral link that gets you a FREE RIDE the first time you use Uber.
Flights for our Kansas City couple will cost $368 per person or $736 total.
Obviously, this will vary depending on where you are flying out of and what flights you choose.
We're also going to send our couple to Disney World in an Uber which costs about $50 one way.
How Can You Save Money on Transportation To Disney World?
If you have points with a travel credit card, now is a good time to check the balance.
If it makes sense to apply for and use a card that accrues points you could wipe this cost off your runDisney budget.
We've used our Southwest Visa Rapid Reward points to cover runDisney flights for years.
We just have to cough up enough for wifi- $16 for a round trip.
We could cut this expense out, but we aren't savages, are we?
runDisney Weekend Cost: Dining
Dining is where you can save or spend a lot of money, depending on how you are treating this runcation.
If you are truly looking to enjoy your vacation, then Walt Disney World has a ton of great dining choices for you.
Four days at Walt Disney World would typically cost a couple between $60-110 per person, per day if you are only dining at Disney.
Total dining costs: $720
How Can You Save Money On Dining During a runDisney Vacation?
You can have groceries delivered to the resort room to start!
Amazon, Walmart, Publix and other options will deliver items to your resort.
Bell Services will store your items for a $6 fee if you choose a delivery option.
Bottles of water, breakfast items, grab-and-go snacks, or easy sandwich meals are great options for in-room meals.
Theme Park Tickets: An Added Cost To runDisney Weekend Budget
We get this question a lot:
Are theme park tickets included in our runDisney registration?
WhompWhomp— nope. They are not.
If you want to play in the parks, you'll need to consider adding theme park tickets to your runDisney budget costs.
Tickets can range from $109 to $159 per day.
Disney does a discount per day if you buy more than 1 day (so 3-day base tickets will be an average of $106 per day for example).
Our runners are going to buy 3-day park hopper tickets for a total cost of $1,017.18
How Can You Save Money On Theme Park Tickets?
If your company offers discounted theme park tickets, it's worth an email to HR!
Military members (retired and active) also get some sweet deals on theme park tickets at Disney World.
Another option that doesn't seem like it's saving money, but actually might, in the end, is to become an annual passholder.
Consider Becoming an Annual Passholder For runDisney Weekends
Annual Passes are offered throughout the year at Walt Disney World and cost $1299 for an Incredi-pass.
If you are planning to run all 4 runDisney race weekends OR if you plan to come back for an extended stay in the same calendar year, you may save by buying an AP.
Conservatively, you'll need to enter a Disney World Park on 12 different days to break even on the ticket costs alone.
You will also be privy to dining discounts, merchandise discounts, and free parking at the theme parks with your Annual Pass.
So the math might add up for you!
Total Costs of a runDisney Race Weekend
So let's add everything up.
We're going to stay middle of the road for this couple from Kansas when it comes to dining and hotel options. They are not going to use any of the cost-saving options for this trip but they aren't blowing things out of the water either.
So you could stay for less, you could spend more- but here's the way the numbers add up.
This is for 2 adults traveling from Kansas City for the Wine and Dine Half Marathon Weekend in November of 2022.
Race Bibs: $660 (2 half marathon bibs and 2 5Ks)
Hotel: 4-night stay at Port Orleans- Riverside $1,444.50
Flights: $368 per person or $736 total.
Transportation To/From the airport: $100 via Uber
Dining at Walt Disney World for most meals: $720 for 2 people
Theme Park Tickets: 3-day park hopper tickets for a total cost of $1,017.18
Total cost for a runDisney race weekend for 2 adults: $4677.68
If you just want the resort and theme park ticket pricing (which is how most people determine the biggest chunk of their budget) you'll spend about $2462.00
Does runDisney cost a lot?
Yes, compared to a local race.
Are the miles truly magical?
You betcha!
Patty Holliday has been running Disney since 2011. She knows just about every tip, trick, and hack there is to cover the runDisney Magical Miles at Disney World and Disneyland. She knows every mile isn't *always* magical- but with training, tips, and a little bit of pixie dust, they can be a lot of fun! You can also find her at noguiltlife.com and noguiltfangirl.com