Walt Disney World has finally released a new version of the MagicBand! And you can order yours NOW. The next-gen wrist tech sure is pretty, but do you need one? What does the MagicBand+ actually DO? Here's what we know in this MagicBand Plus Guide- including how you get your Magic Band Plus- if you think you really need it. (Spoiler: you probably don't, at least not just yet!)
MagicBand Plus Guide: Everything We Know
The MagicBands have been around forever, it seems. But Magic Bands were first released at Disney World in 2013.
And theme park devotees absolutely love the convenience they bring to a Walt Disney World visit.
No more lanyards or fumbling for a Photopass card, entry ticket, credit card, or room key: BOOM! You can find it all right on your wrist.
And show off your Disney Side while you're at it!
Disney's latest version comes with some bells and whistles- literally!- that have plussed the technology.
What does a MagicBand+ actually do?
And more importantly, do you need to order one now?
Here's what we know about the new Magic Band Plus and how you can order one today!
What Does The MagicBand Plus Do?
In short, it does all the things your old (and still working!) MagicBands do.
With a regular MagicBand, you can:
Unlock your resort door
Scan into theme parks using the MagicBand as your ticket
Use the band to pay for meals, snacks, merch and more at most locations in the parks and at the resorts
Have your ride photos "magically" appear in your account if you are wearing a band
Have PhotoPass Photographers scan your photos directly into your account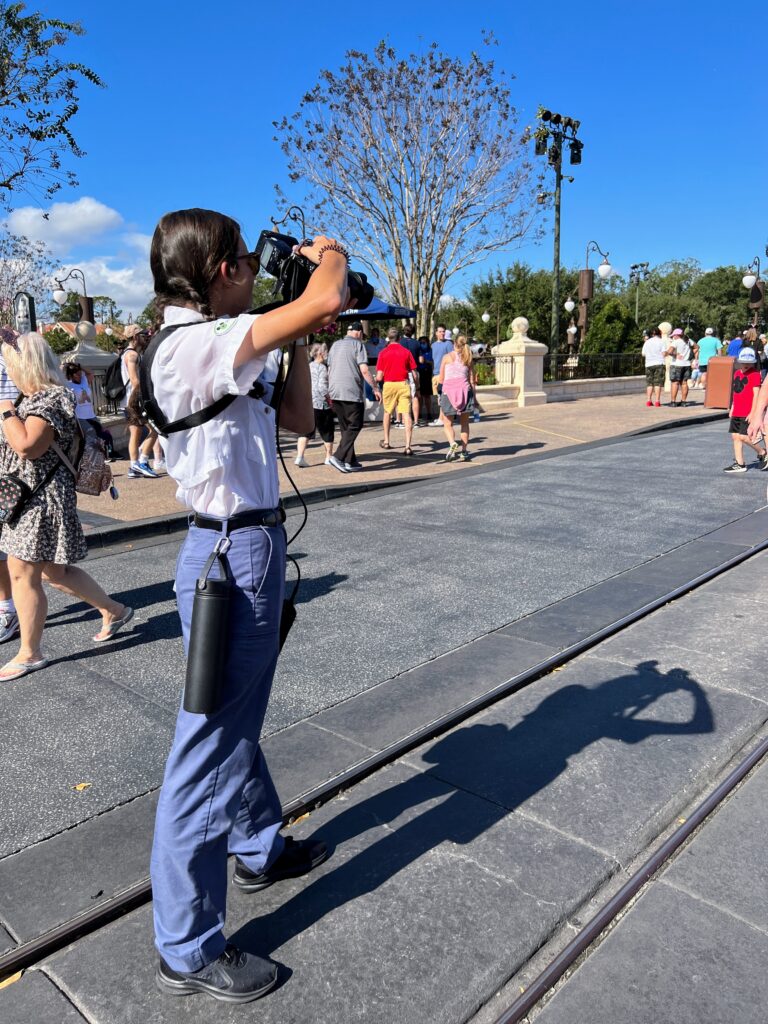 As they say- But wait, there's more!
MagicBand Plus Extras | MagicBand+ Guide
The MagicBand+ will also allow some additional functions. With the MagicBand Plus you can also:
Find and track all of the golden statues with the Disney Fab 50 Quest. Not only are they cute to look at, but you can interact with each golden statue you find and the Play Disney Parks app will keep a tally of all the sculptures you find.
Join the Batuu Bounty Hunters' Guild in Galaxy's Edge. Need something to entertain your younglings while waiting for your Rise of the Resistance Lightning Lane? Use your MagicBand Plus to find virtual bounties throughout the land, and earn your galactic credits. You'll want the Play Disney Parks mobile app for this one too.
Your band will light up and sync with Harmonious in Epcot and Disney Enchantment, the current Magic Kingdom fireworks show. MagicBand+ will also engage as all four theme park icons transform into Beacons of Magic!
Do You Need A MagicBand Plus For A Disney World Trip?
The short answer is no, you do not need a MagicBand Plus for a Disney World trip.
You don't even "need" the older version, the MagicBand.
But do both offers some convenience? Absolutely.
While you can obtain a Key to the World card for your room and ticket use, having a band on simply makes swiping faster.
You can also use Disney's MagicMobile service- ie, your smartphone or smartwatch- instead of a hard card ticket. But in our experience, this is a time killer for larger families and the tech doesn't work as well as a MagicBand at LightningLane touchpoints.
A MagicBand is the best option in our opinion, and if this is your first visit, you might as well upgrade to the newest tech.
But if you have a drawer of older MagicBands in your house, you can certainly skip this purchase and wait for more functionality to come out.
Does Disneyland Have MagicBand Plus?
Not at this time- they don't even have access to the older MagicBand technology.
Disney does expect to have MagicBand Plus functionality at Disneyland in late 2022.
I'm Sold! How Can I Buy A MagicBand Plus Before My Trip?
You may not "need" a MagicBand Plus, but you want one.
Fair enough. (We ordered ours already, so, yeah… we're right there with you!)
If you have a trip currently booked, you can order through your My Disney Experience account— AND get a $10 discount for pre-arrival ordering.
Log into My Disney Experience
Make sure your resort reservations are linked and show up in the system
Go to My MagicBands and Cards (https://disneyworld.disney.go.com/plan/bands-cards/)
Choose the trip you want to order your new MagicBand Plus for by clicking the Get Started button
Pick the MagicBand+ you love and personalize it with your name.
When everyone's bands have been chosen, hit complete and go to checkout.
Magic Band Plus Guide: How Much Does A MagicBand Plus Cost?
MagicBand Plus prices start at $34.99 for pre-arrival orders.
Can I Buy A MagicBand Plus At The Disney Parks?
Absolutely!
The MagicBand+ options will be available starting July 27, 2022, at the Disney World Parks, Resort gift shops, and Disney Springs locations.
After deciding you want one with this MagicBand Plus guide, you can run right over to buy one if you are local.
Cool, Cool, Cool. What Colors Do The Magic Band Plus Come In?
A dear aunt used to say, "Everyone likes options!"
And Disney believes that as well.
You can currently get MagicBand Plus in quite a few different colors and styles.
There is basic black, grey, turquoise and navy for example. No decorations, just plain band colors.
However, there are some different themes such as Star Wars, Disney snacks, fireworks, Minnie Mouse, Tinkerbell, and more.
You're sure to find one that fits your Disney Style.
Here's what you can order on the launch date:
While you may not "need" a MagicBand Plus, you might just want one.
And there's certainly nothing wrong with that. Hopefully, this MagicBand Plus Guide helps explain how you get your MagicBand Plus should you decide to jump into the new tech,
Happy 50th Golden Statue stalking and Bounty Hunter tracking!
More Disney Tips and Hacks You'll Love
20 Ways to Score Free Stuff at Disneyland
Time-Saving Disney Tip: Use The Single Rider Lines At Disney
9 Things To Book At Disney (Besides Dining) At The 60-Day Mark
Where Are The Rideshare Drop-Off Locations At Disney World? Rideshare Guide For Disney
Disney Genie 101 | Your Guide To Disney Parks New FastPass+
Best Ways To Get From LAX to Disneyland