Disney Parks fans have a passion for their home away from home. How can we bring a little (more!) Disney into our hearts and homes? By watching YouTube videos and live streams when we aren't in the parks. Start with this list of the best Disneyland and Disney World YouTube Channels for 2023. While there are some BIG names on here, also I focused on some of the smaller channels and Disney vloggers that we thought you'd love to get to know!
The Best Disneyland and Disney World YouTube Channels To Watch In 2023
Are you a Disney fan looking for some inspiration for your next trip to the Magic Kingdom?
Or maybe you're just curious about the magic of Walt Disney World and want to learn more?
Either way, YouTube is an excellent resource for all things Disney! With so many talented creators out there, it can be tough to know where to start.
In this post, we've rounded up the top Disney World YouTube channels you need to follow and a few you may not have heard of yet. These channels provide a wide range of content, from insider tips and park overviews to ride reviews, news, and events.
Each content creator brings their unique perspective to the table, making these channels stand out from the rest.
What Makes "The Best" Disney YouTube Channel?
I love these kinds of lists- and I kinda hate them too.
"The Best" is so subjective, you know?
And with something as vast as determining the best Disney YouTubers, well, I'm pretty sure I left favorites off.
In fact, I know I did… and that was on purpose. Let me explain.
I decided to focus this list of vloggers in an effort to include smaller YouTube content creators.
While you will see the Tim Tracker, Dis Unplugged, and Paging Mr. Morrow types on this list, we're going to feed you some more unknown channels too!
My hope is that this is a great way for Walt Disney World Resort and Disneyland Resort lovers to find and follow some lesser-known, but just as magical creators.
Here's our list of the best Disney YouTube Channels- and most have fewer than 10,000 subscribers. Start following them all now so you can get in and say you knew them before they got huge!
Best Disney YouTube Channels
When it comes to a great channel, these content creators help listeners not only plan their next Disney vacation but keep fans up to date with the latest Disney news with their popular videos.
There's a reason these are considered the best Disney World YouTube channels—they're a great resource for interesting facts and details about Disney experiences.
And their expertise and content are varied.
18 Disney YouTube Channels You Want To Watch In 2023
This list is a mishmash of Disney video blogs.
Use these as a great resource for planning your Disney trip or for pure fun (I'm loving the YouTube shorts lately!).
You're bound to find popular videos from the Magic Kingdom to the Disney Cruise Line, and all the special events at the Disney theme parks in between!
I'm sure there are more than a few that you'll want to watch on a weekly basis.
We're not shy, we're going to shout ourselves out!
Jane, Theresa, and I have been hosting a Disney podcast for over 3 years and we've recently added the YouTube channel. If you don't need polished and perfect, we're the perfect honest and real look at Disney life for you.
Plus we are the very definition of a new and growing creator channel, so if that's what you're looking for, check us out!
We're three Disney fangirls who probably know way too much about the Disney parks than any adult should- and we're perfectly ok with that.
We're thrilled to be your runDisney experts and Disney Parks travel guides. Whether you're a seasoned enthusiast or just starting to plan your first Disney vacation, we're here to help.
We have over 40 years of experience between us in the Disney Parks and have learned a few tricks along the way to make your time in the parks magical.
From learning about runDisney races to buying tickets to planning itineraries, we've got you covered.
If people have ever asked you why you love Disney and keep going back: this is the website, YouTube channel, and podcast for you.
2. Best Disneyland and Disney World YouTube Channels: Ivie Anne
I've known Ivie through runDisney circles for years and absolutely adore her!
She's a Disneyland local who loves traveling and all things Disney.
While Disneyland is her home park, you'll find she is often vacationing on the Disney Cruise Line and visiting Animal Kingdom, her favorite Walt Disney World location.
She loves sharing her adventures with you and gives you tips, tricks, and reviews when planning your next vacation.
Serena and her team of locals offer help and advice for planning your Walt Disney World and other Orlando vacations.
Honest and unbiased, they make sure you know everything you need to have an amazing trip!
New to YouTube but not new to WDW content, they've been giving tips and strategies for the last five years and built a great online community of people that trust their feedback and help.
4. Best Disney World YouTube Channels: The Journey Duo
Guilda and Luis are living their best life in Central FL.
Here you will tag along with them in exploring foods, places, attractions, special events, and more.
Empty nesters with a passion for theme parks!
Joe and Leslie are two of our favorite Disney creators- and we're sure you'll agree when you get to know them at Disney Deciphered.
They have a Disney podcast that we rank highly as well, so be sure to give them a follow on all the channels.
Visiting Disney is like visiting another country – we're here to help you understand the ins and outs of what to do, where to stay, what to eat, how to minimize your wait times for rides, Genie+ tricks, and a whole lot more!
Tons of great tips and tricks for your next Disney vacation on this channel!
From YouTube:
From planning your perfect Disney Parks itinerary to booking a luxurious Disney cruise, we'll guide you every step of the way. Our team of experts will help you make memories that will last a lifetime. Whether you're a first-time visitor or a seasoned pro, we've got you covered. So sit back, relax and let us take care of all the details.
Entering the list as a Cast Member and the first "bigger" channel we're featuring is Caitlyn.
We love her energy and her love of all things Disney World and think you will too!
If runDisney is your jam, you might want to check out I Run Things on YouTube.
She does- indeed- run things other than Disney races.
But there's a lot of good content on here if you are looking for some information and inspiration for training purposes!
You love Megan on TikTok, but you need a little more?
Here you go.
She's got a YouTube channel as well.
Did you hear about the couple that spent 365 days living in Walt Disney World hotel rooms?
This is them!
If you think that experience might be- well- magical, then check out what Robert and Alyssa have to offer on their incredibly helpful Disney World YouTube channel.
Paul's a Disneyland local and loves to visit the parks for merch and more!
Check him out and enjoy the California vibes!
More Big Disney World YouTube Channels You'll Love
The Tim Tracker is one of the most popular Disney vloggers on YouTube for a reason. Not only does he have an adorable family, but he is genuinely great at keeping his followers up to date with Disney's latest offerings. Tim and his wife Jenn do technically cover the other Orlando attractions like Busch Gardens and Universal.
Emily Enchanted. This former Disney College Program participant, Emily practically lives in the Orlando Disney theme parks. She does a great job capturing the magic of the Walt Disney World resort and even has a few great Disney cruise videos that cover the cruise ships and the latest news coming from DCL, although I wouldn't consider her specifically one of the Disney Cruise Line Channels, but check out her great video on taking a Disney Cruise as a solo traveler.
WDW News Today. If you're looking for daily doses of Disney news, WDW News Today has got you covered. Their YouTube channel, website, podcasts, and radio shows provide comprehensive coverage of everything happening in the Disney universe. Their daily vlogs make them one of the best Disney World vloggers out there and it shows in their video views.
ResortTV1 is one of the biggest Disney YouTube channels out there, and there is a reason they have so many fans! Their videos cover a range of topics, including park tours, ride-throughs, and live streams. Their live streams are especially popular, providing viewers with a chance to experience the parks in real-time from anywhere in the world. When you can't be on Main Street yourself, tune into this fun channel!
Paging Mr. Morrow's channel is all about providing insider tips and tricks for navigating the parks like a pro. He provides detailed overviews of various rides, offers advice on how to avoid crowds, and even shares some of his favorite hidden gems within the parks.
The DIS Unplugged is one of the oldest Disney fan communities out there, and their YouTube channel is an extension of that. They offer everything from in-depth park overviews to interviews with Disney Imagineers to coverage of special events like Mickey's Not-So-Scary Halloween Party.
Michael Kay's channel is all about providing honest reviews of rides, shows, and other attractions throughout the parks. He provides detailed breakdowns of what to expect from each attraction, as well as offering advice on how to get the most out of your trip.
The Disney Food Blog YouTube channel has great content that makes them one of the most popular Disney food channels. Their reviews of eats and drinks you can find on property is one of the best ways to get an idea of which treats you want to try at the Epcot festivals and beyond.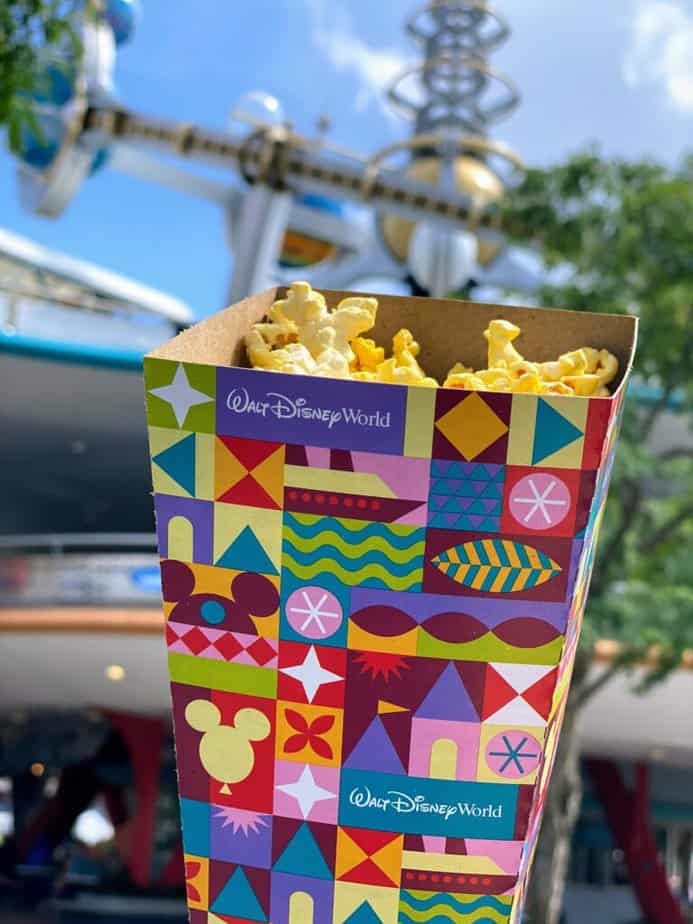 What sets these channels apart from the rest is the passion and knowledge each creator brings to their content.
They all have a deep love for Disney and are committed to sharing that love with their viewers. By following these channels, you'll not only learn more about the parks but also get a glimpse into the magic that makes Disney so special.
If you're a Disney fan looking for some inspiration or just want to learn more about the parks, these are the YouTube channels you need to follow.
Subscribe to them, leave comments, and engage with the creators to get the most out of your Disney experience. And who knows, maybe their content will inspire your next visit to the Happiest Place on Earth!
These are just a few of the many small Disney-focused YouTube channels out there. I hope you find this list helpful.
More Disney Tips You'll Love
Patty Holliday has been running Disney since 2011. She knows just about every tip, trick, and hack there is to cover the runDisney Magical Miles at Disney World and Disneyland. She knows every mile isn't *always* magical- but with training, tips, and a little bit of pixie dust, they can be a lot of fun! You can also find her at noguiltlife.com and noguiltfangirl.com