The Disney parks are open and ready for your next family vacation! And chances are, visiting Walt Disney World or Disneyland is on your ultimate bucketlist. Once you've booked the resort, bought plane tickets, made Orlando airport transportation arrangements, you'll want to start packing. We put together a simple, printable PDF Disney packing list for 2023. Here's what you need on your next Disney vacation! Affiliate links are included in this post.
See You Real Soon! Walt Disney World Vacation Planning Tips
Now that many travel restrictions have been lifted, the parks and resorts of Walt Disney World are welcoming guests from all over the world.
As a premier vacation destination for travelers, Orlando is seeing record numbers of families, singles, groups, and couples flocking to Florida for some of that special Disney magic.
Before you download the Disney packing list PDF, check these tips and hacks to make your next Disney vacation special: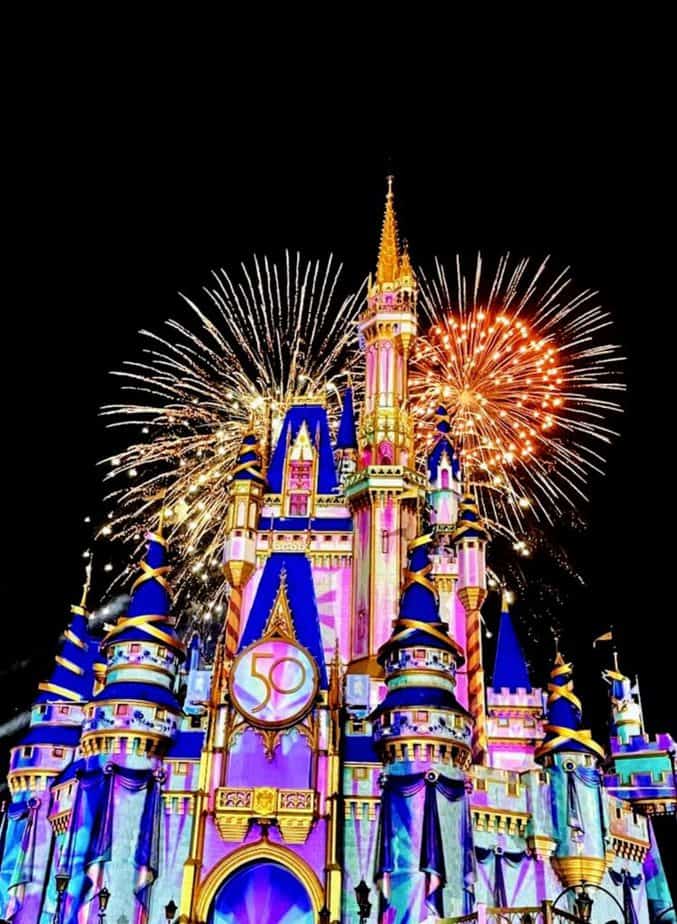 Disney Packing List For 2023
But you're here for the packing tips! And Oh, Boy, do we have a Disney packing list for you.
This printable PDF will help you prepare for that once-in-a-lifetime trip to Walt Disney World.
We've listed all the things that we think are essential to pack for Disney trips, plus a few "nice to have" items if you have the room.
As always: you know your family best!
Some items may not be necessary for your Disney success.
The One Thing That Should Be In Every Suitcase For Disney World
There's one thing we've learned over the hundreds of Disney vacations we've planned it's that you really can't go wrong by packing PONCHOS.
That's right: bring the ponchos.
Central Florida weather is wild and it's not uncommon for a brief rainstorm to roll through and interrupt your park day.
No one's ever regretted this investment when traveling to Disney!
Packing List For Disney World
Almost everything here can be purchased onsite if you need it, but trying to keep budgets in mind, it's helpful if you can use this Disney packing list and bring things from home.
ponchos (we're totally serious- you want these!)
travel umbrella -for shade as well as random rain storms
portable phone chargers– you WILL be using your phone to navigate the parks.
phone charging chords – we like the long ones so you can put charger in the backpack but still use phone
power strip and bricks for multiple devices
backpack- not too big, not too small, lightweight wins for long park days- we like this one
small hand sanitizer and/or wipes
water bottles to refill in the parks. Lightweight is key (sorry, Hydroflask lovers!)
sunscreen- bring mini sunscreen to reapply at the park
aloe vera gel
sunglasses
hats
prescription medication
general first aid items in travel sizes: tissues, ibuprophen, benedryl, tylenol, bandaids, TUMS, Visine moleskin & KT tape for blisters are all nice to have on hand. There are first aid stations at each park and most resorts stock these items if you forget anything.
lip balm with SPF
carabiner– attach those cute popcorn buckets to your backpack!
plastic or steel straws– Disney only uses paper straws, so if that's not your thing, bring your own!
plastic resealable baggies– stash phones in them when going on water rides, use for unfinished snacks, keep things organized in your backpack; tons of uses!
extra shoes- you'll want to rotate shoes if you can, or at least change into recovery sandals once you return to your room. We love Oofos!
bathing suit if you plan to use the pool,spa or water parks. They cannot be worn inside the theme parks. Towels are provided at Disney Resorts.
masks/face coverings for everyone over the age of 2– at the time of this writing, masks are required on all Disney transportation for all guests over the age of 2. Vaccinated guests do not need to wear masks indoors.
MagicBands if you have them
collapsible laundry hamper – helps keep the dirty clothes separate from the clean ones in the hotel room
laundry pods– if you are staying long enough and want to wash clothes, the resorts do have washer/dryers. And it's cheaper to bring your own detergent.
toiletries (hair ties, hair brush, toothbrush, toothpaste, etc). Resorts have H2O hair products
gum – not sold at Disney World
photo ID for all adults (passport or driver's liscence)
lanyards and pins if pin collecting is in your future. Lanyards are also useful of you do not purchase Magic Bands and want to have your Key to the World card handy for room entry/theme park entry/Genie+ entry
cash – if you use bell services or want to leave a tip for your Mousekeepers, having some small bills on hand will be necessary for tips.
What To Leave Off Your Disney Packing List- For Now
Edited: PACK THESE ITEMS FOR 2023! The character autographs (and hugs) are back!
We're not quite sure how to name this section, but this is the list of items that were once useful at Disney parks, but really aren't at this current time (March 2022).
Things could change as character meet and greets return, but at this time you do NOT need to include these in your suitcase.
fat retractable sharpie type markers for characters to use
autograph books
special items to have signed (pillow case or picture frame for example)
Download Your Printable PDF Disney Packing List For 2023
<< Download the FREE Disney Packing List PDF HERE>>
Want More Disney Tips?