Are you running Disney this year? Do you want to get your bib and room package without the stress of registration day? Great news: runDisney early registration offer has been extended for ALL 2019-2020 races. Here are the details!
Guys: we've got great news this morning!
Remember when you got that email from us saying "LAST CHANCE FOR EARLY REGISTRATION!" for the runDisney races?
Strike that, reverse it.
runDisney Early Registration Offer Extended!
We were working with our partners at runDisney to see if an extension could be made for these early registrations. This morning we got the news that the extension was granted!
WE ARE OPEN TO BOOK FOR THE FULL runDisney 2019-2020 race season.
Wine and Dine races sold out? We've got the bibs!
Marathon Weekend registration have you anxious? We can book you TODAY.
Princess Half Marathon your dream? We get it! And we can get you set up BEFORE the June open registration date.
Rival Run Weekend 5th-year anniversary bling. Galaxy's Edge will be open. Do we need to say more?
Come run with us!
We have foreseen it.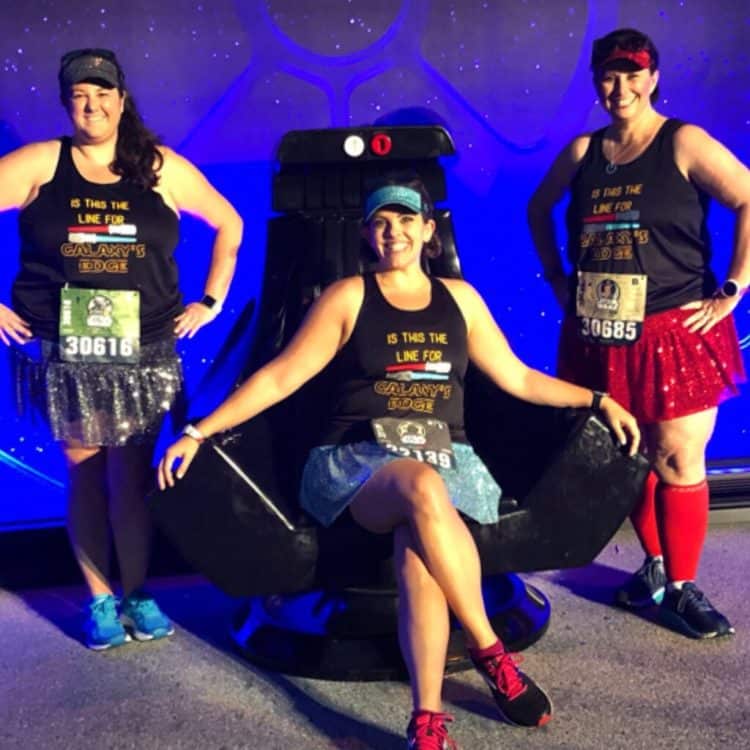 You know we'll be there representing. We run the races too and love to see new and old friends jumping into our passion!
How Can You Take Advantage of runDisney Early Registration?
It's simple: fill out this form and I'll get your quote started!
The only requirements for these packages are the 2-night resort stay. That's it!
And once you've booked a runDisney package with a travel agent, we'll make sure you are taken care of for your runDisney weekend.
You can use this link as well!
See you at the races!
More runDisney Posts You'll Love
If you need all things runDisney, you've come to the right place! Here you'll find a list of important runDisney posts that will help you run the next Disney World race- where every mile is magic! All the tips you need for the expo, corrals, bibs, costumes and more.
Patty Holliday has been running Disney since 2011. She knows just about every tip, trick, and hack there is to cover the runDisney Magical Miles at Disney World and Disneyland. She knows every mile isn't *always* magical- but with training, tips, and a little bit of pixie dust, they can be a lot of fun! You can also find her at noguilttravel.com and noguiltfangirl.com