EDITED May 5, 2022: Travel Agents will not have access to bibs for the 2022-2023 race season. This information is for historical purposes only. Travel agents can not sell race bibs this year.


You might be asking: what happens next? Here's the basic flow of things and a useful timeline of events after your agent books you. This may not apply to all travel agencies- but it gives you an idea of what to expect once you've booked your runDisney race vacation package with No-Guilt Travel. There's also a quick explanation of the good and bad of using a travel agent for runDisney events.
Look, I know. I know… travel agents can be the worst. I didn't use them much either before I became one.
I just didn't see the point when I could basically do everything they were offering on my own.
So why use a travel agent for runDisney events?
Why Use a Travel Agent for runDisney?
First, let me run down a few reasons why you may NOT want to use one.
For some people, this process is NOT for them. And as a travel agent that specializes in runDisney, I totally get it.
Like… I completely understand on all the levels why this process can be super frustrating at times.
The Bad About Using a Travel Agent for runDisney
Not all Travel Agents run Disney. And if they don't, they may not be as aware of all the quirks of a racecation. This is super important: if you don't book with me, please book with an experienced travel agency that runs Disney.
The process can take a bit longer. When you have another person in the mix between you and Disney, time can factor in. For most runDisney packages, Travel Agents have to call in to create the package. The website is not available to use as a booking engine. This also means bookings are not as immediate as if you decide to do it yourself.
runDisney Sports has a different inventory for rooms and bibs than the Disney websites. This can be frustrating to hear from your TA that Pop Century is sold out… but you can see availability on the Disney consumer website. But it can also benefit you (see the "good" of booking with a runDisney Travel Agent below!)
You have to go through the travel agent for all changes and payments. The rest of your vacation can be planned on your own: if you love to nerd out over Advanced Dining Reservations and FastPass selections, do you, Boo! A TA does not *have* to make those plans for you.
The Good About Using a runDisney Travel Agency Like No-Guilt Travel
I wanted to get the bad out of the way first… so here's the fun part.
There are many good reasons to use a travel agent for runDisney bibs as well!
And here are a few of them.
Your agent at No-Guilt Travel KNOWS runDisney. Like, knows it inside and out because we run almost about every race. And have been running them since 2011. Which means we know how to get you from the runDisney Expo and through the runDisney finish line.
We are your first line of defense against long wait times and inaccurate cast members. I'm not saying that cast members aren't always well informed on the runDisney product… but… sometimes they just aren't. And having someone advocate on your behalf who does know the product can save you a lot of frustration!
Save the registration fees and taxes. When you let a travel agent book your bib/hotel room package, you also save a little bit of money. 6.6% is added when you book directly on runDisney.com but it's waived when you are booking a package with a travel agent!
One point of contact for your race weekend needs. Instead of calling in and getting a different cast member on each call, you talk to ME. And that's it. And if I don't have the answer, I have 5 years of direct relationship with runDisney- and can GET the answers you need!
Remember the point about a different inventory I mentioned in the "bad" section? Here's how it can work to your advantage. That means when this happens:
… we might still have bibs we can sell to you. The inventory available to Travel Agents is a little different than the general inventory. In recent races, when the runDisney website shows sold out, travel agents still have inventory for races. Right now: Star Wars 5K and 10K are sold out for the 2020 event. But I can still book a package with a 2-night stay and get you into those races!
Plus you're supporting small business by vacationing at big business. All the perks of Big Disney with the extra benefit of sliding some of that profit to the little guy. WE THANK YOU!
Timeline After Booking With a Travel Agent
The good stuff happens!
First, we will send you an email with your updated invoice. This will show you what you paid, what is still owed, and all the racecation details you need. This invoice email will include information on linking your reservation to My Disney Experience and your reservation number.
runDisney will send out a link directly to your provided email address when registration links are open. This can take a few days or weeks (depending on runDisney's schedule) to happen. But check your emails for links sometime AFTER general registration opens. Hours, days, weeks… we can't say. But you will receive that info from runDisney.
Do not open the link inside your email until you are ready to use it! The system can time out and your link will be voided if you click and don't use it immediately. So keep this in mind. You can open the email, just don't click the registration link until you are prepared to fill out the registration form.
Mark your calendar for 180 days! That's when your window to book your Advanced Dining Reservations open. Eating and running just go together, amirite?! And if you need some yummy suggestions, check out our favorite restaurants for a runDisney weekend post.
And for 60 days for FastPass selections. You want to make sure you snag a few of these "reservations" for your favorite rides. Currently, you can book 3 a day in advance, with an option to buy additional FastPasses if you meet specific requirements.
Order Your Magic Bands on My Disney Experience. They typically ship 2 weeks before the vacation begins, so don't forget to customize and order your Magic Bands! Everyone loves picking their favorite colors!
Sign up for Disney's Magical Express. If you need free transportation from the airport to your hotel (and back again!) then make sure you learn everything you need to know about Disney's Magical Express. Your agent can take care of this for you or you can do it on your own online, but make sure you register a few weeks before the trip.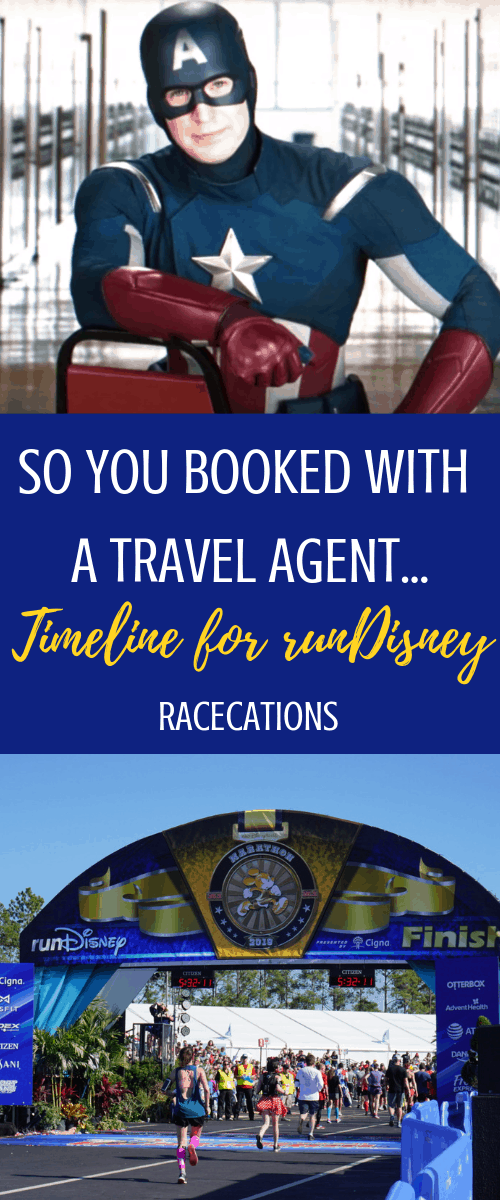 Need to runDisney? Want a Travel Agent to Help?
Then you've come to the right place!
With over 4 years of selling the runDisney race weekends, No-Guilt Travel would love to help YOU reach your racecation goals.
And we're currently getting quotes for all of the 2020-2021 races.
Fill out this form and we'll be in touch to help you run some magical miles this year.
See you real soon!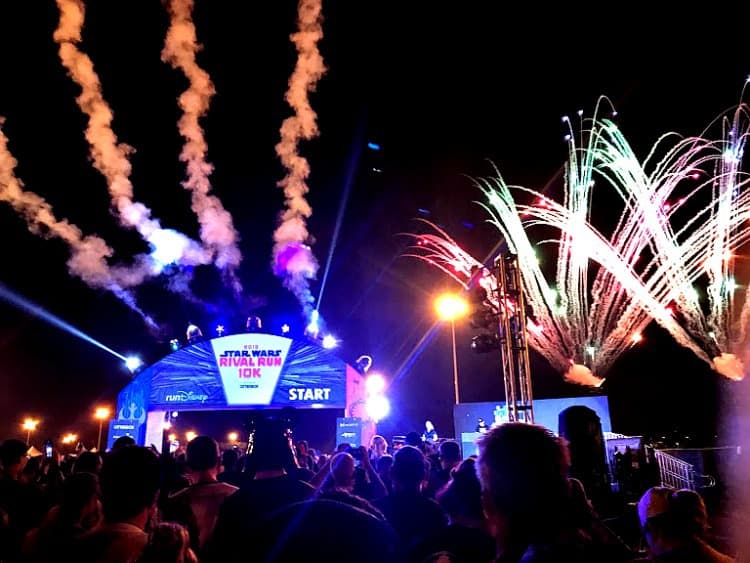 More runDisney Posts You'll Love
If you need all things runDisney, you've come to the right place! Here you'll find a list of important runDisney posts that will help you run the next Disney World race- where every mile is magic! All the tips you need for the expo, corrals, bibs, costumes and more.