We absolutely love being spectators at runDisney! Kathrine Switzer, the first woman to finish the Boston Marathon, once said: "If you are losing faith in human nature, go out and watch a marathon." Even better than just watching one is actively supporting your runner on the course with funny runDisney race signs. Here's some inspiration for the upcoming runDisney race season!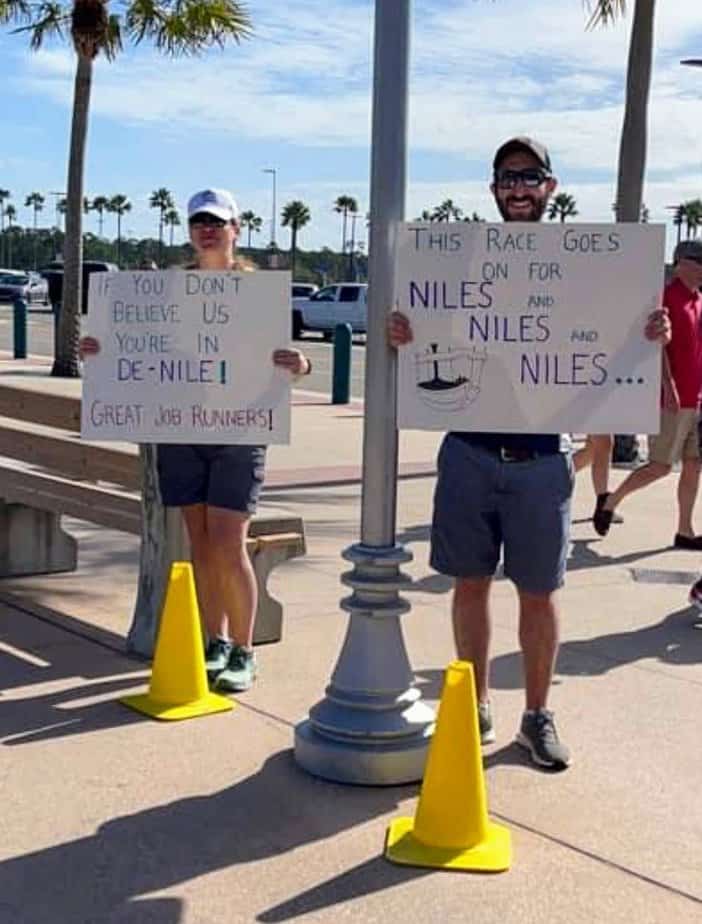 runDisney Schedule For 2023-2024
If you happen to be around the Walt Disney World Resort on certain weekends, you may find yourself in the middle of a road race.
runDisney has been running The World for 30 years and the passion of the community has grown year after year.
Many say they didn't know anything about the races until they happened to stumble upon the crowds racing down theme park streets.
And that inspires them to do one of two things: sign up for the next one OR show up and cheer with a funny runDisney race sign.
How To Cheer At the Next runDisney Race: Spectator Guide
runDisney will be racing through the streets of Walt Disney World on the following dates:
2023 runDisney Race Weekends
Marathon Weekend 2023- January 4 to January 8
Princess Half Marathon Weekend 2023- February 23 to February 26
Springtime Surprise Weekend 2023- April 13 to 16
runDisney 2023 Summer Virtual Series- June 1 to August 31
2024 runDisney Race Weekends
Wine and Dine Half Marathon Weekend 2023 – November 2-5 (BOOKING VACATION PACKAGES NOW) Registration begins TBD (March was the previous timeframe)
Walt Disney World Marathon Weekend 2024- January 3-7. TBD (Registration was in April previously)
Princess Half Marathon Weekend 2024- February 22 to February 25. TBD (Registration was previously in June)
Springtime Surprise Weekend 2024- April 18- April 21. (Registration was previously in August)
runDisney 2024 Summer Virtual Series- June 1- August 31
Find the full runDisney event calendar here.
Here are some of our favorite funny runDisney race signs from past years to act as inspiration for your next marathon race sign.
Funny runDisney Race Signs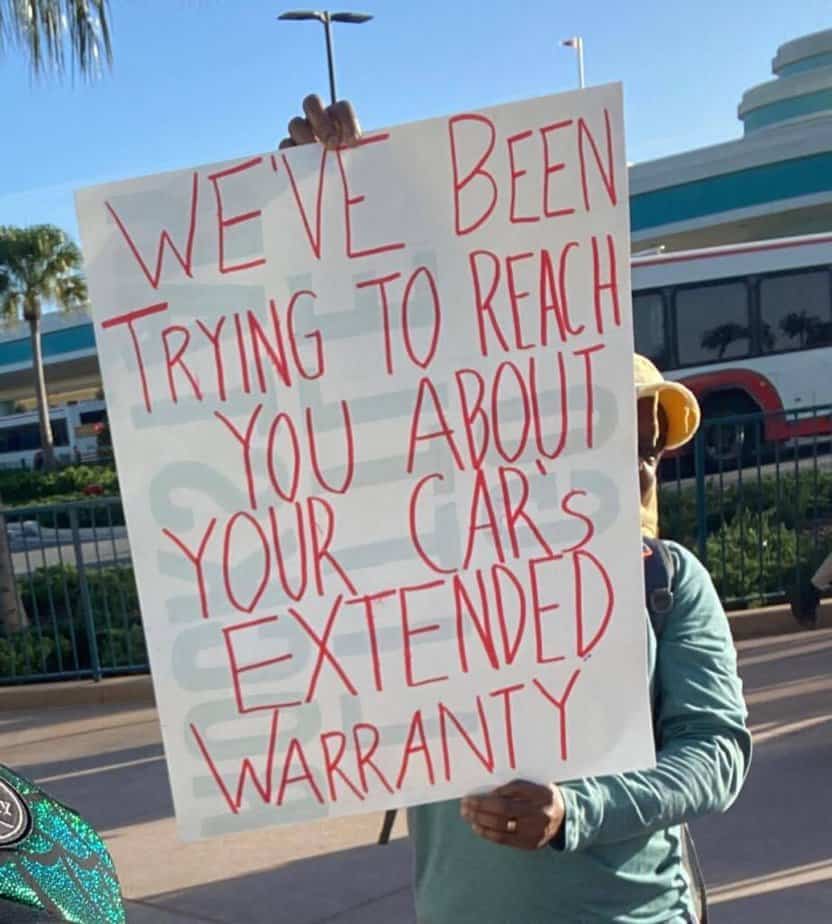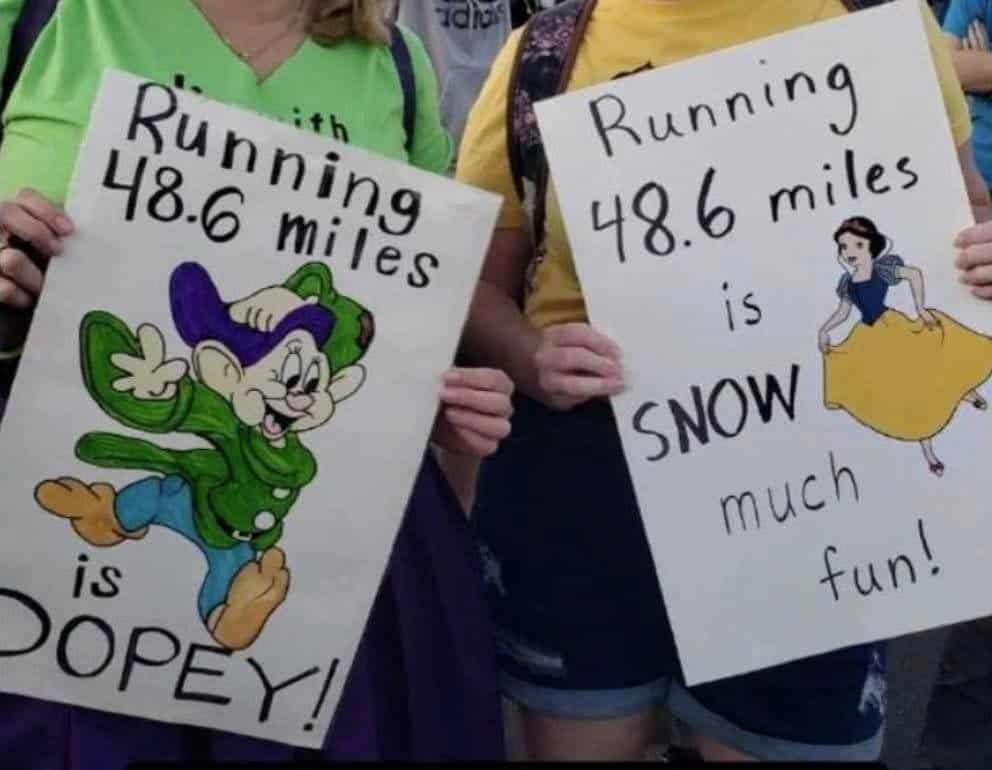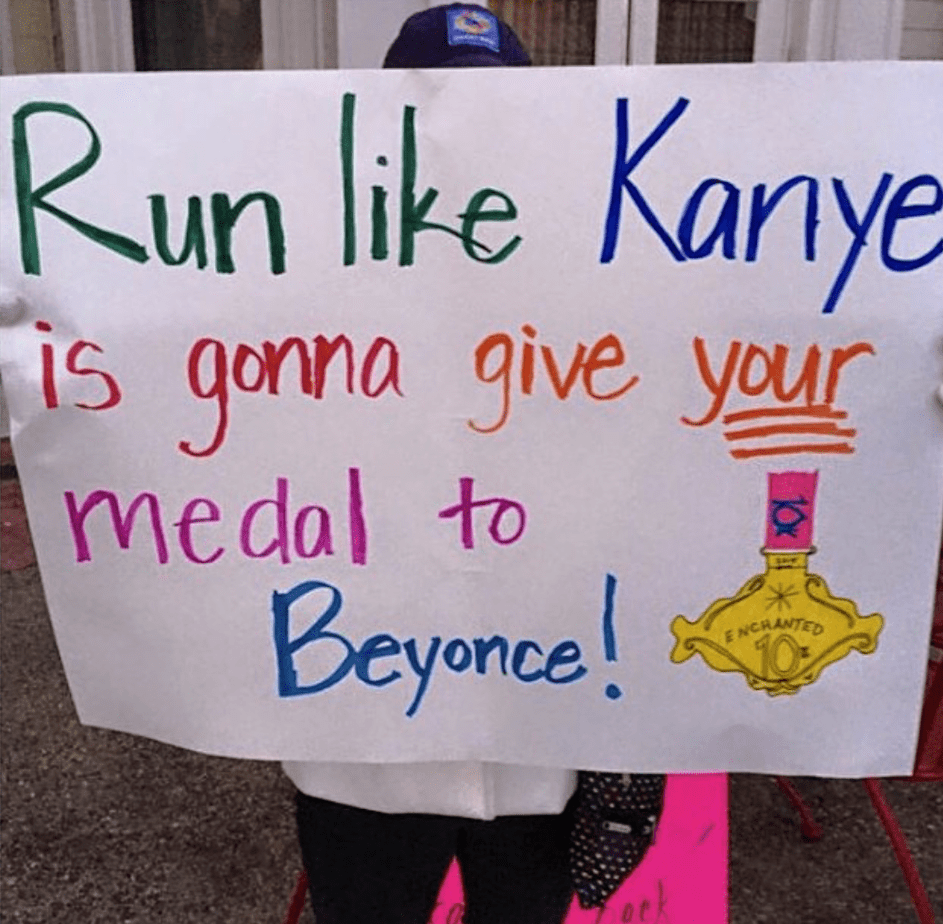 More Funny runDisney Race Signs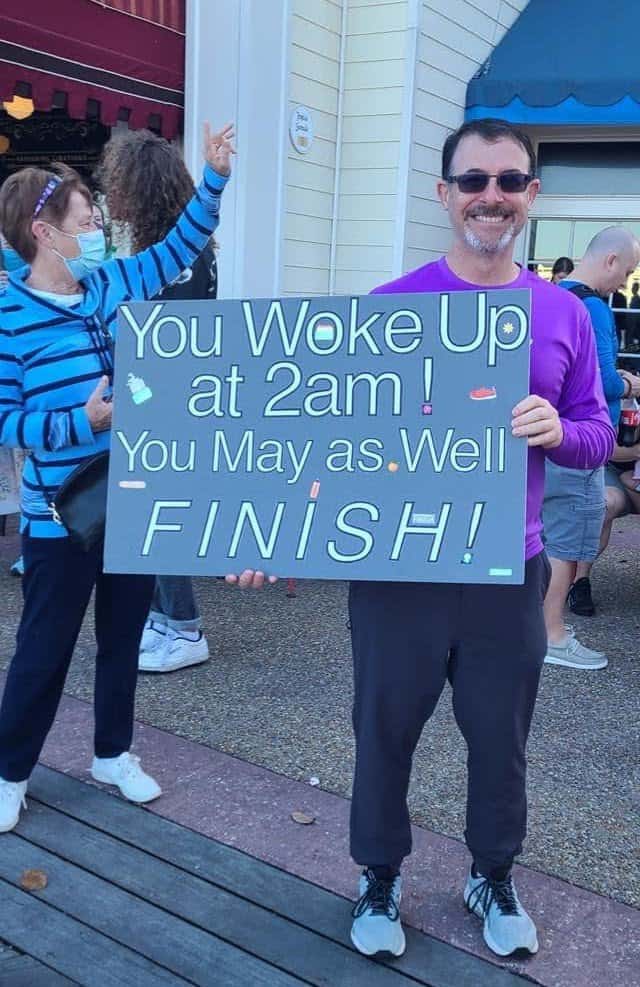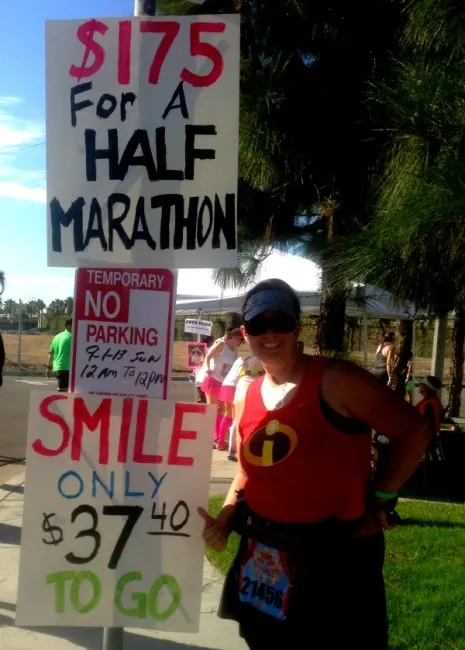 More Posts You'll Love
Patty Holliday has been running Disney since 2011. She knows just about every tip, trick, and hack there is to cover the runDisney Magical Miles at Disney World and Disneyland. She knows every mile isn't *always* magical- but with training, tips, and a little bit of pixie dust, they can be a lot of fun! You can also find her at noguiltlife.com and noguiltfangirl.com