The Sanderson Sisters memes are some of the most deliciously fun Halloween memes around. And with the sequel hitting Disney+ soon, we know you'll want to get into the mood! Here are some wickedly funny Hocus Pocus 2 memes to get ready for your Hocus Pocus viewing parties.
About Hocus Pocus 2
It's been 29 years since someone lit the Black Flame Candle and resurrected the 17th-century sisters, and they are looking for revenge.
Now it is up to three high-school students to stop the ravenous witches from wreaking a new kind of havoc on Salem before dawn on All Hallow's Eve.
Read the age rating for Hocus Pocus 2 parents guide.
Watch the Hocus Pocus 2 trailer here.
Get instructions on how to create a Hocus Pocus charcuterie board snack here.
And relive your favorite Sanderson Sisters Hocus Pocus 2 quotes here.
How To Watch Hocus Pocus and Hocus Pocus 2 In 2022
If you need a refresher on Hocus Pocus, be sure to peep the full Freeform 31 Nights of Halloween schedule.
And you can also get into the mood with the ultimate list of Disney Halloween movies. Most of these will be shown on Disney+.
As you can imagine, Hocus Pocus will be playing a lot during the spooky season.
And don't forget that you'll need access to Disney+ for all the Hocus Pocus 2 fun that's coming on September 30, 2022. This one is exclusive to Disney Plus subscribers!
While we're waiting for the sequel, enjoy these Sanderson Sister memes which will be updated as soon as the new crop from Hocus Pocus 2 drop!
Wickedly Funny Hocus Pocus 2 Memes
We laughed. We know you will too.
And we'll get some funny Hocus Pocus 2 memes added- if Winnie doesn't put a spell on us after September 30.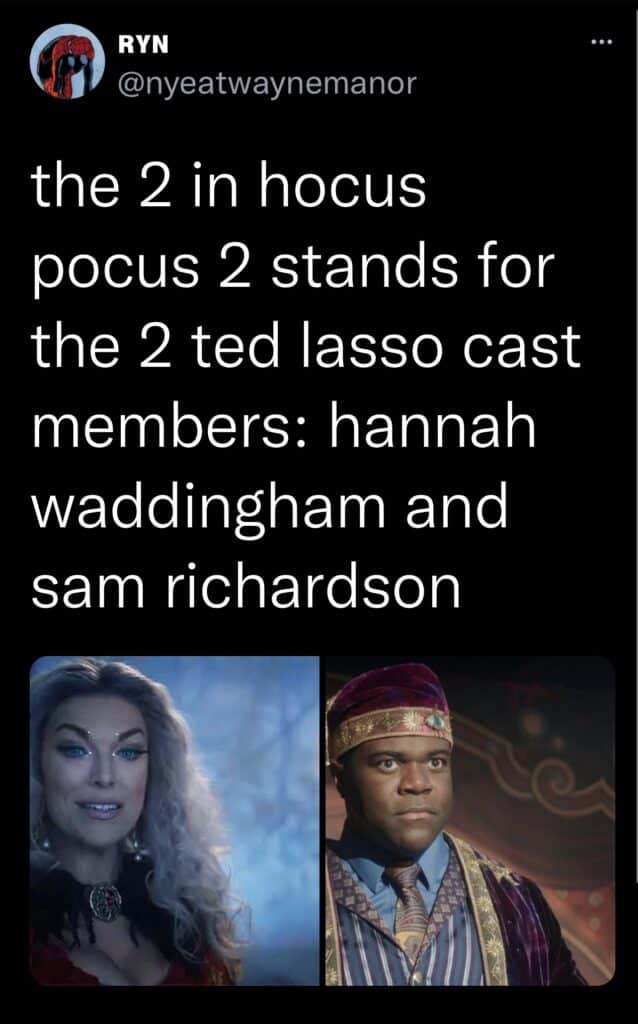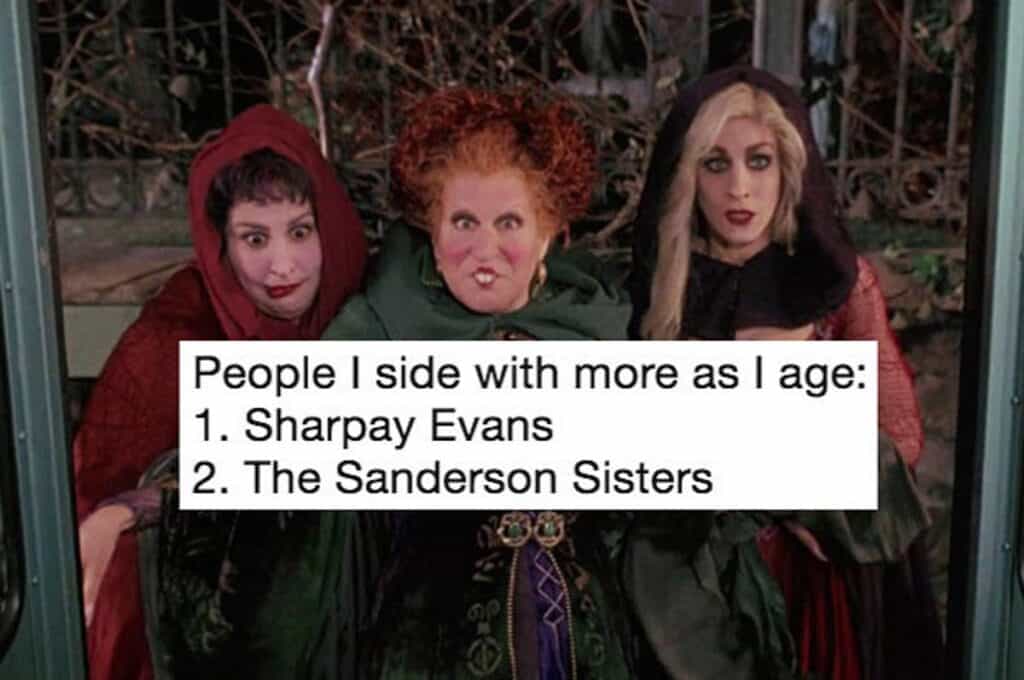 Hocus Pocus Memes For Moms
More Posts You'll Love