If you are alive (which, I assume is 100% of the peeps reading this!) then you probably know a little about Star Wars. You may have only become a fan after watching Disney Plus and repeating all the best Mandalorian quotes or you might have been a fan from a long time ago in a galaxy far far away… but everyone knows a little something about Star Wars, amirite? You'll love sharing these funny Star Wars memes on May the Fourth (or the Fifth if you lean to the Dark Side!)
I confess: I love memes.
Hours wasted scrolling for memes, I have.
Laugh way too much over these, you will.
Also, I do a poor Yoda impression from time to time! I'm no Baby Yoda meme, that's for sure.
Why is May the 4th Star Wars Day?
Star Wars Day, May 4, celebrates George Lucas' Star Wars franchise.
It is the unofficial day for Star Wars memes and recipes and celebrating the Star Wars fandom.
The date was chosen for the pun on "May the Force be with you" as "May the Fourth be with you".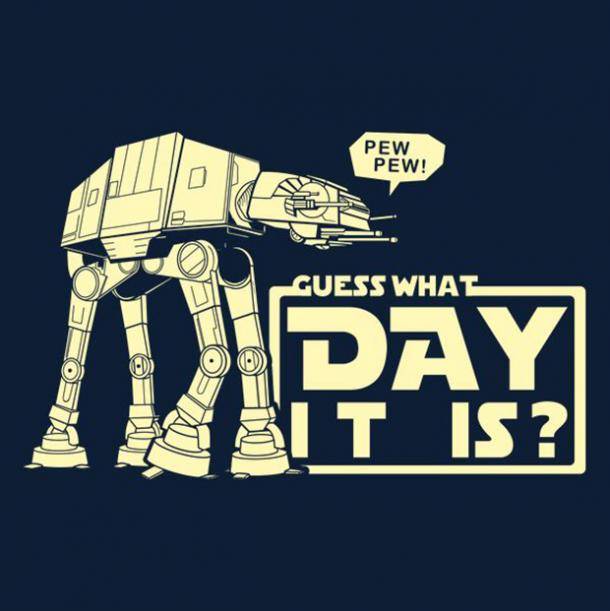 If you need more May the 4th memes, visit this post.
It's an older post, but it still checks out.
Fangirling Star Wars With a New Star Wars Fangirl
Jane wasn't always a Star Wars fangirl, but she is a big one now!
I interviewed her on the podcast and she told her story of how she went from a padawan to a Jedi in no time.
Listen to her story here:
Star Wars Memes For May the 4th
Before you dive into your Star Wars movie marathon this weekend, check out all the funny Star Wars memes for May the 4th.
And share this entire post with your fellow Sith or Jedi loving friends!
I love that one so much!
Ol' Willie Wonka has so many uses.
More May the Fourth and Star Wars Memes