The internet always wins, friends. Whenever something new comes out in relation to The Mandalorian, you know there will be memes and they will be hilarious. Season 2 of the Mandalorian continues to delight and surprise. This week: Baby Yoda name reveal. And that means we have a ton of the best Grogu Baby Yoda Name memes to enjoy!
Baby Yoda Name Revealed In Chapter 13 Of The Mandalorian
So this season The Mandalorian is incredibly satisfying- and I wasn't so sure we could beat all the quotes from The Mandalorian season one.
But it's even better than the previous year – I said what I said!
Is it too much to say that Baby Yoda name memes are going to save 2020?
Grogu, huh.
I mean, okay then. If Ahsoka says that's his name, then you know that Jedi don't lie!
But will the people actually, you know, go with this one?
Too soon to say, but there are already a few hilarious Grogu Baby Yoda name memes that say …. not so much.
Like this one:
Mean Girls stan for lyfe!
But if that's too far back for you, here are a few Grogu memes that are a little more recent.
We'll have to see if things stick and the name becomes more well known as the series wraps up this season.
You know Funko is out there wondering if they can make some extra coin with this news:
And yes, you know people that WILL buy a second Child- oops, Grogu- if the branding is right!
Here are the rest of the funniest Grogu Baby Yoda Name Memes so far.
I am sure there's going to be many more to come- and I personally cannot wait to see them all.
Best Grogu Baby Yoda Name Memes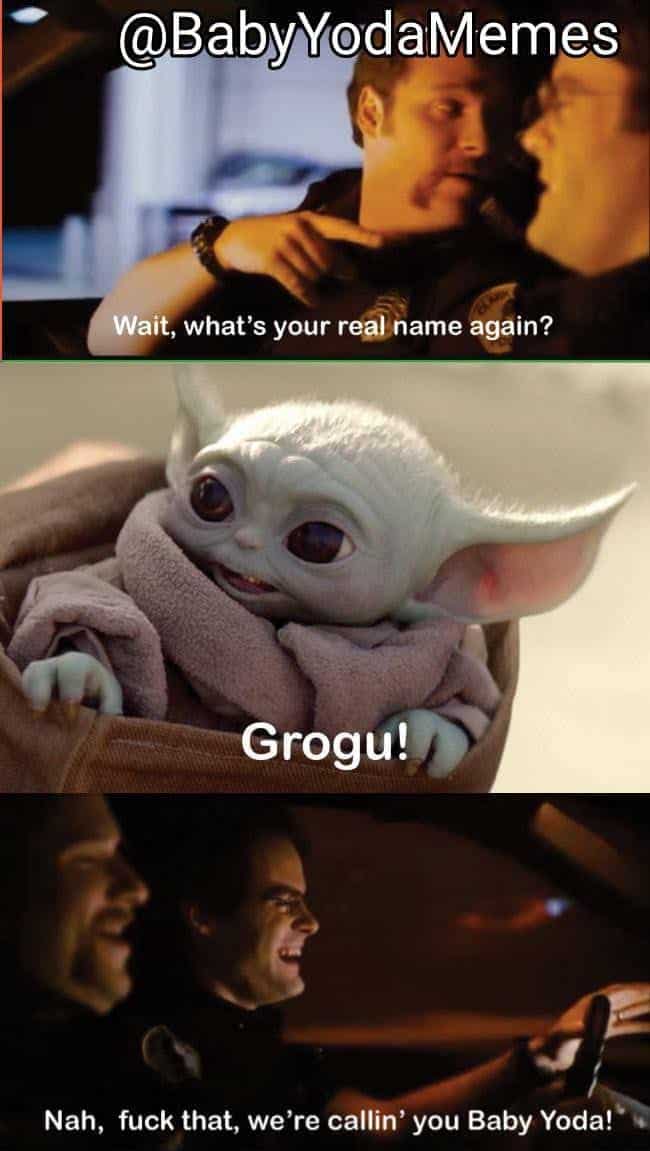 More Memes You'll Love
Funny Star Wars Memes To Celebrate May The 5th Be With You