From Godmothered to Noelle to Narnia: here's your list of Disney Christmas movies on Disney Plus. If you aren't streaming holiday favorites just yet, maybe this list of Disney Plus Christmas Movies can change your mind! All the Disney Christmas movies in one place on Disney+ are making a Disney movie marathon on the couch super easy this year. ps- don't forget to give some love to the Disney Thanksgiving movies and episodes too!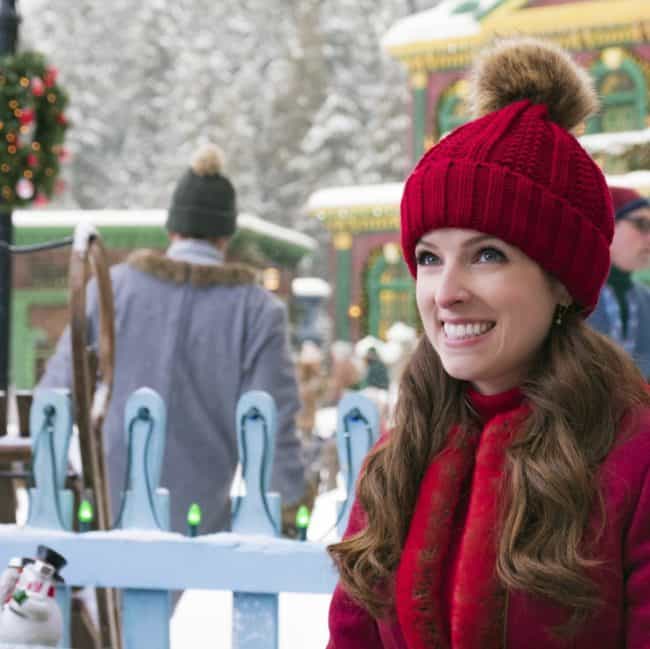 Have A Merry Disney+ Christmas Movie Marathon
It's time for these Disney Christmas movies on Disney Plus!
We know, we know, it feels like the Disney Halloween movies just got packed away and we're moving on to Christmas.
But hey, if celebrating the Christmas holidays on November 1st is how you roll, we're on board.
Especially since Disney+ makes watching Disney Christmas movies so easy.
We spent the weekend watching a ton of Disney Christmas movies on Disney Plus- a ton!
And we'll be honest here: the movie we watched first on launch day was Noelle.
Because Anna Kendrick plus Christmas makes this Disney lover one jolly elf!
What's on the Disney Christmas movies on the Disney Plus movies list?
We've got the rundown of the movies and shows that are celebrating the holiday.
And the great part about Disney+ (besides the funny memes of course) is that Christmas is now available 365 days a year.
Merry Christmas all year round from Disney+!
ps- The Thanksgiving movie list can't be missed either! This is a list of Thanksgiving movies to watch instead of football this year.
Complete List of Disney Christmas Movies on Disney Plus For 2022
NEW in 2022:
The Santa Clauses
Mickey Saves Christmas
Best in Snow
The Hip Hop Nutcracker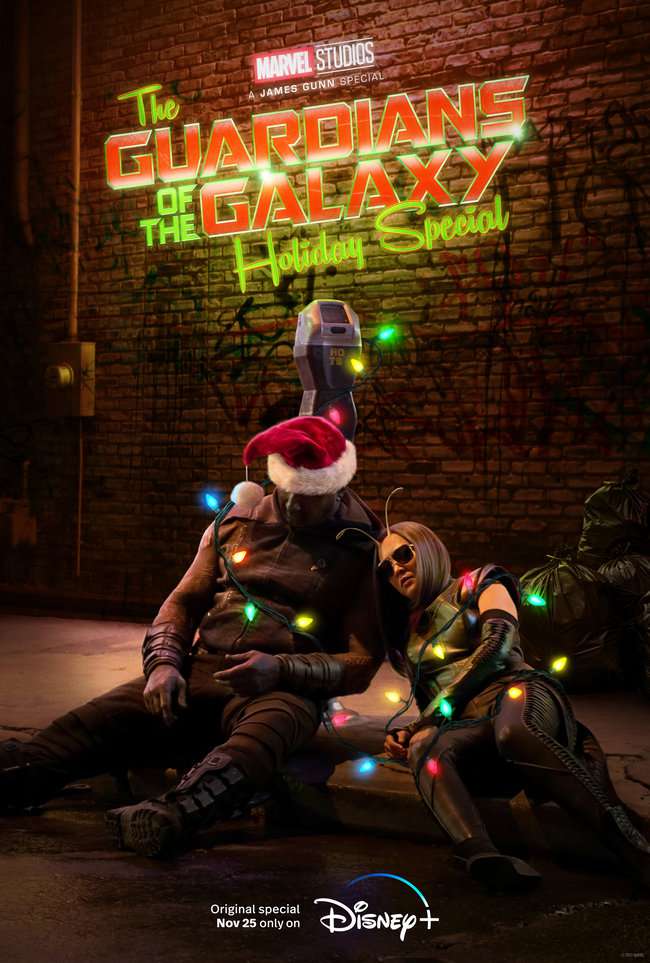 More Christmas Movies On Disney+
Prep & Landing
Prep & Landing: Naughty vs Nice
A Muppets Christmas: Letters to Santa
Lego Star Wars Holiday Special
One Magic Christmas
Beauty and the Beast: The Enchanted Christmas Christmas…Again?!
The Christmas Star
12 Dates of Christmas
Richie Riches Christmas Wish
Mickey's Once Upon a Christmas
Mickey's Twice Upon a Christmas
Mickey & Minnie Wish Upon a Christmas
The Christmas Star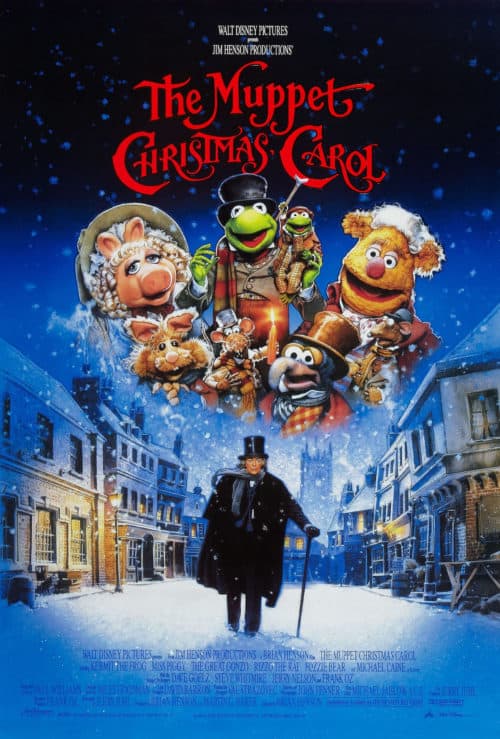 The Muppet Christmas Carol
I'll Be Home For Christmas
Mickey's Christmas Carol
The Ultimate Christmas Carol
Jim Carey in A Christmas Carol
Santa's Workshop
The Nightmare Before Christmas
Beauty and the Beast Enchanted Christmas
While You Were Sleeping
Pluto's Christmas Tree
Snow Globe
Three Days
Cloud 9
Life Size 2
Iron Man 3 (look… don't @ me on this. If Disney says it's a Christmas movie, it's a Christmas movie!)
The Chronicles of Narnia: The Lion, The Witch and the Wardrobe
Noelle (I just love all the great Christmas song puns in Noelle!)
Olaf's Frozen Adventure
Good Luck Charlie! It's Christmas
'Twas the Night
The Small One
The Santa Clause
The Santa Clause 2
Santa Clause 3
Puppy for Hanukkah
Home Alone
Home Alone 2
Home Alone 3
Home Alone 4
Home Alone: The Holiday Heist
I'll Be Home For Christmas
Ice Age
Ice Age: A Mammoth Christmas
Winnie- The-Pooh A Very Pooh Year
Miracle on 34th Street
Santa Paws
Santa Paws 2
Santa Buddies
Full Court Miracles
Mistle-Tones
Babes in Toyland
The Nutcracker and the Four Realms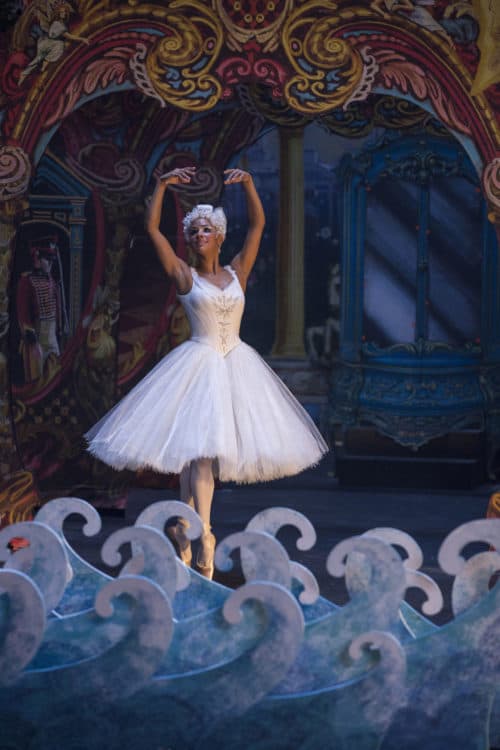 2022 Disney Christmas Documentaries on Disney Plus
There's nothing I love more than a Disney Christmas parade special. While those aren't showing up on the Disney Plus service just yet, there are a few Disney Christmas Documentaries on Disney Plus.
Check these out to get into the holiday mood!
Wonderful World of Disney Magical Holiday Celebration
Decorating Disney Holiday Magic
Disney's Fairytale Weddings Holiday Magic
Secrets of Christ's Tomb- National Explorer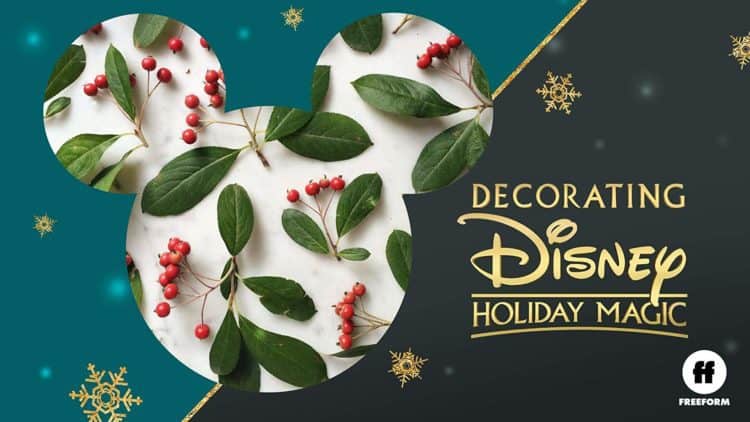 Parent: check out the Parent Guide to Disney Plus to learn just what's on the newest streaming service!
List of the Best Christmas Episodes From the Disney Channel You Can Find on Disney Plus
While we love a good Christmas movie around here, sometimes we need to go back to our favorite Disney Channel shows and spend Christmas & our favorite holidays there, too.
And Disney+ has some of those episodes airing as well!
So if you're feeling nostalgic (looking at you, 90s/00s kids!) and want to visit a few of the best Christmas & Holiday episodes from the Disney Channel, you can find them on Disney Plus.
High School Musical: The Musical: The Holiday Special
Phil of the Future "Christmas Break"
That's So Raven, "Escape Claus"
Girl Meets World, "Girl Meets A Christmas Maya"
Lizzie McGuire, "Xtreme Xmas"
Kim Possible, "A Very Possible Christmas"
Shake It Up, "Merry Merry It Up"
Even Stevens, "Heck of a Hanukkah"
Phineas and Ferb "Christmas Vacation!"
The Suite Life of Zack & Cody, "Christmas at the Tipton"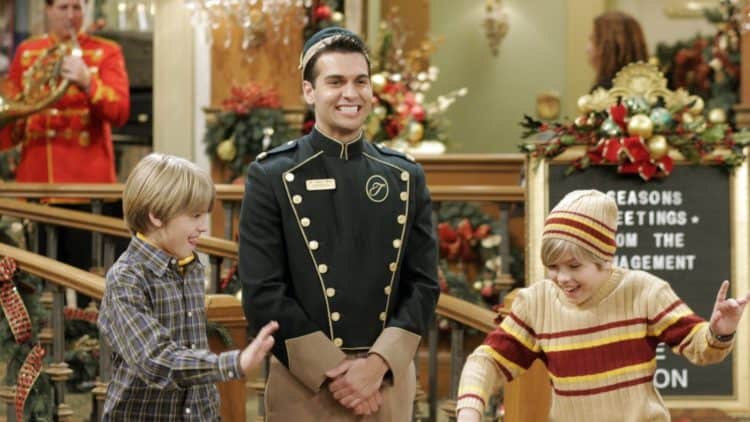 And while this isn't on Disney+, we do have a list of the best Christmas episodes from The Office (and quotes!) you don't want to miss.
More Posts You'll Love