We all know runners are, well, to put it bluntly- a little crazy. But they also have big hearts and love a challenge. Combine all those things and you have "it's a small world" Challenge- a Leukemia & Lymphoma Society fundraiser. Check out what these runners are doing to reach their goal of $25,000 raised for LLS.
Raising funds for any cause is always an important endeavor, but when these runners decided to combine one of Disney's classic rides with a huge fundraising effort, I knew I wanted to share.
It's a small world, after all, and chances are we've each experienced a loved one, friend, family member, or neighbor affected by cancer.
Together, and with a little creative fundraising, a cure can be found.
"it's a small world" Raising Funds For Leukemia & Lymphoma Society
And yes, I do realize that by reading this post you're likely going to have the song in your head for the rest of the day. Because that's what "it's a small world" does to you, even just reading the name!
Imagine riding that ride over and over and over again… all day long… being the only thing you do at Walt Disney World for the full day.
Sounds like it might be a bit of a challenge, eh?
But not nearly as challenging as fighting cancer, these runners know.
How It All Came About
The "it's a small world" Challenge fundraiser was the brainchild of John Rigney, who was looking for an endurance event to support LLS that wasn't the popular runDisney race, the Dopey Challenge.
He shared his idea in a few running groups and first Andrew Nerney joined him, and it gained traction from there.
It's all for a good cause and for these 18 Small World Challenge Crew members:
John Rigney
Andrew Nerney
Doug Cross
Jill Furlong
Sara Gross
Andrew Singer
Anne Bertasso
Ashley Donaldson
Drew Suarez
Jamie O'Leary
Jo Lea Hearn
Joanna Britten-Kelly
Karyn Marino
Kristen Nauditt
Liesl Johnson
Nicole Setzer
Noreen O'Leary
Starr Davis
Included in this group of Small World Challenge Crew are two LLS employees, one survivor, and friends and family members who know just how important this fight is. You can also check out this report from Fox News and hear Doug Cross explain the whole crazy thing.
Why LLS Means So Much To Me
This story is close to my heart as my oldest son, Jacob, passed away from a form of lymphoma when he was 4-years-old.
He's been gone almost 14 years now, and as you can imagine, he will always be part of my "why." His story is why I run and why I love Disney so passionately.
And coincidentally (even though I don't believe in coincidences, but, hey, here we are!), the challenge is taking place from park open to park close on August 17, 2019, which is Jacob's 18th birthday.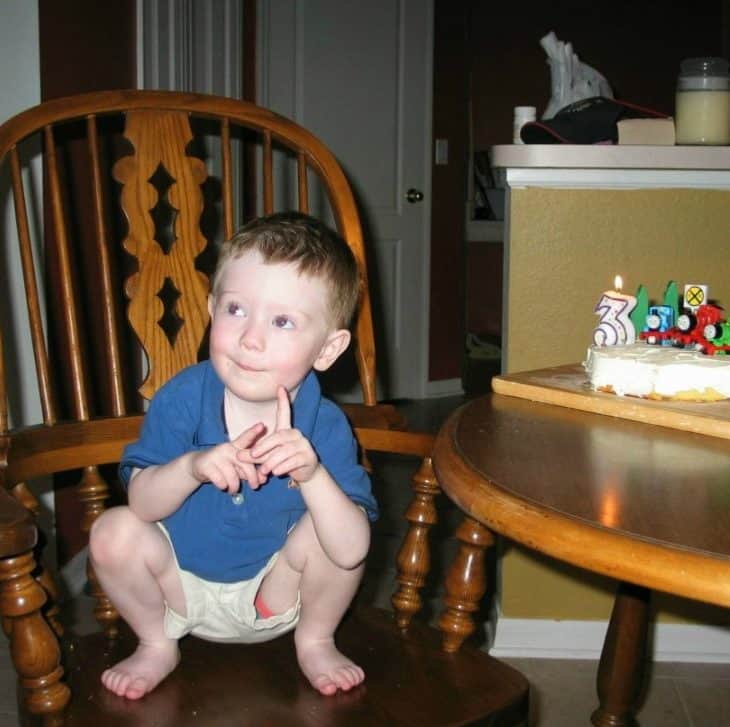 How To Support the "it's a small world" Challenge Fundraiser for LLS
First of all, of course, you can make a donation online. PLEASE make a donation.
That's the goal of the fundraiser: to raise money. I mean, duh. Ha! Let's make those hours of pain mean something for the dedicated Crew.
And you can do that on this fundraising link. Scroll to the bottom of the page to make a donation
But you can also support the Crew by following and sharing their adventures on social media. If you aren't able to make a monetary donation (and hey, I totally feel that!) sharing is another way to spread the story, the mission, and possibly help them reach their goal.
Small World Challenge Facebook Page (there will be a LIVE on the day of the challenge!)
Small World Challenge Instagram