WandaVision dropped on Disney+ this week and you know what else dropped? All the WandaVision memes from the MCU that you can stand. Except most of these aren't MCU related, they are linked to TV shows, which is the most meta nod you could give to WandaVision. Confused? You won't be after this episode of… (who knows that TV show tag line?) Let's do this thing! ps if you need more memes, check out the Grogu Baby Yoda memes from The Mandalorian, the Disney+ memes, and It's Gonna Be May Memes.
WandaVision On Disney+
WandaVision always promised to be weird, y'all. Even when it was announced back at the D23 Marvel panel, we knew this would be totally different.
Safe to say, it did NOT disappoint in the bizarre factor.
And the WandaVision quotes and WandaVision memes did not either- which you know we're all about over here.
If you haven't watched WandaVision just yet- and want to know if your kids can, check out the parent guide to know if WandaVision is safe for kids.
Here are the WandaVision Memes that will maybe add to the confusion a little bit- or at least help you feel like you aren't alone!
ALERT: before you scroll too far, there are some slightly spoilery memes at the bottom. There's a heading to alert you when you are about to head into that territory of WandaVision Memes!
The Best WandaVision Memes To Prove You Are Not Alone In Your Feelings Of Confusion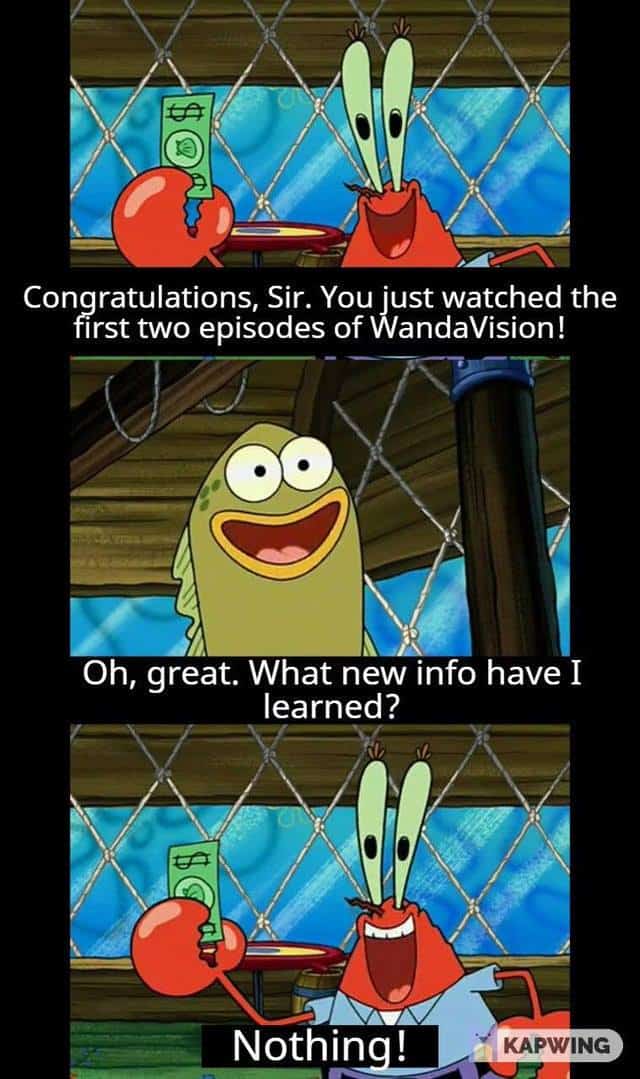 Slightly SPOILER WandaVision Memes Start Here
Everybody got that?
The spoilers for WandaVision's first 2 episodes will commence…
NOW!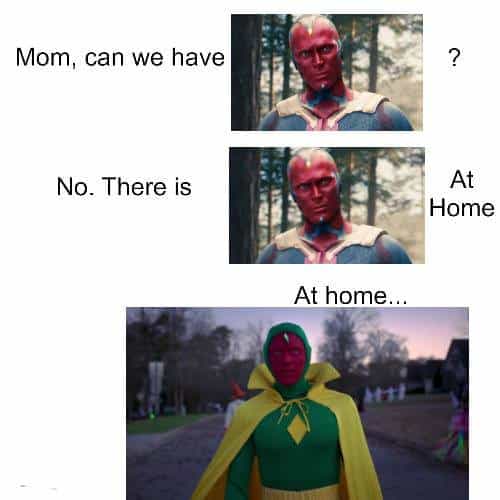 Enjoy these WandaVision memes and share this post!
We'll add more as we find them.