There's a new queen of memes in town: WandaVision's Agatha all along meme is bringing out Kathryn Hahn level cackles over here. Here are the best memes inspired by the reveal from WandaVision episode 7. WandaVision Spoilers ahead.
WandaVision's Agnes Revealed As Agatha
Y'all, you should have heard me howl when the big reveal finally came.
Not because I was surprised to learn that Agnes was indeed Agatha Harkness, the witch and villain of the Marvel comics.
But the way in which the reveal played out was fabulous- add Kathryn Hahn's stellar acting to a catchy BOP of a song and Marvel's WandaVision once again proves its brilliance.
And I know y'all are singing it too!
Agatha All Along Song Lyrics
Who's been messing up everything?
It's been Agatha all along!
Who's been pulling every evil string?
It's been Agatha all along!
She's insidious
(Ha-ha!)
So perfidious
That you haven't even noticed
And the pity is
(The pity is, pity pity pity pity)
It's too late to fix anything
Now that everything has gone wrong
Thanks to Agatha
(Ha!)
Naughty Agatha!
It's been Agatha all along!
(spoken) And I killed Sparky, too!
Best Agatha All Along Memes
While the song lyrics are hot, the memes that have emerged are even hotter!
Who is not obsessed with the Agatha All Along Memes?
Well, maybe not John Wick. Ahem.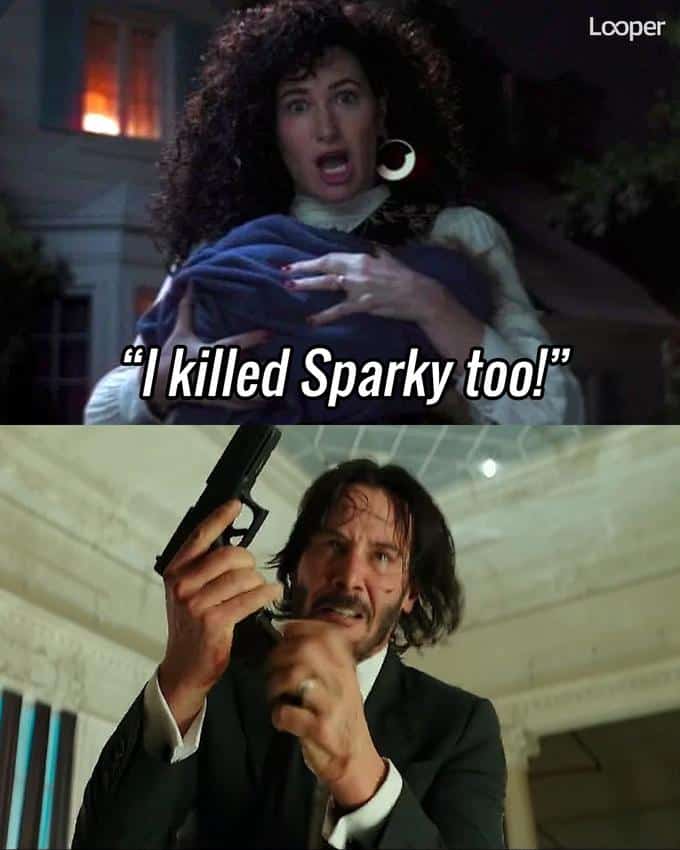 Here are all the best of the Agatha all along memes out there (so far!)
Clearly, Agatha is to blame for just about everything.
I'm also going to give her the blame for all of 2020- I need an it was Agatha All Along meme for that!