The 2022 runDisney Springtime Surprise Weekend is just around the corner. Things are getting real, real soon- got those final long runs on the calendar? You've got this! The 2022 runDisney springtime Surprise Course Maps, Event Guide, and Waivers are here. Here's what we know so far. This is a living document and will be updated with new information as it is released.
2022 runDisney Springtime Surprise Course Maps, Event Guide, Waivers and Corrals
There's a lot of runDisney.com stalking going on these days!
We're looking at new Tower of Terror 10-Miler course maps, info about the Race for the Taste 10K, and of course, news about how the nighttime Expedition Everest 5K will be handled.
It's all available NOW. Here's what we know!
runDisney 101 Podcast
If this is your first of 50th runDisney event, you might want a refresher going into the weekend.
We put together a runDisney 101 podcast episode that answers all the runDisney FAQs you typically have leading up to the race weekends.
Take a listen to The No-Guilt Disney Podcast during your next training run!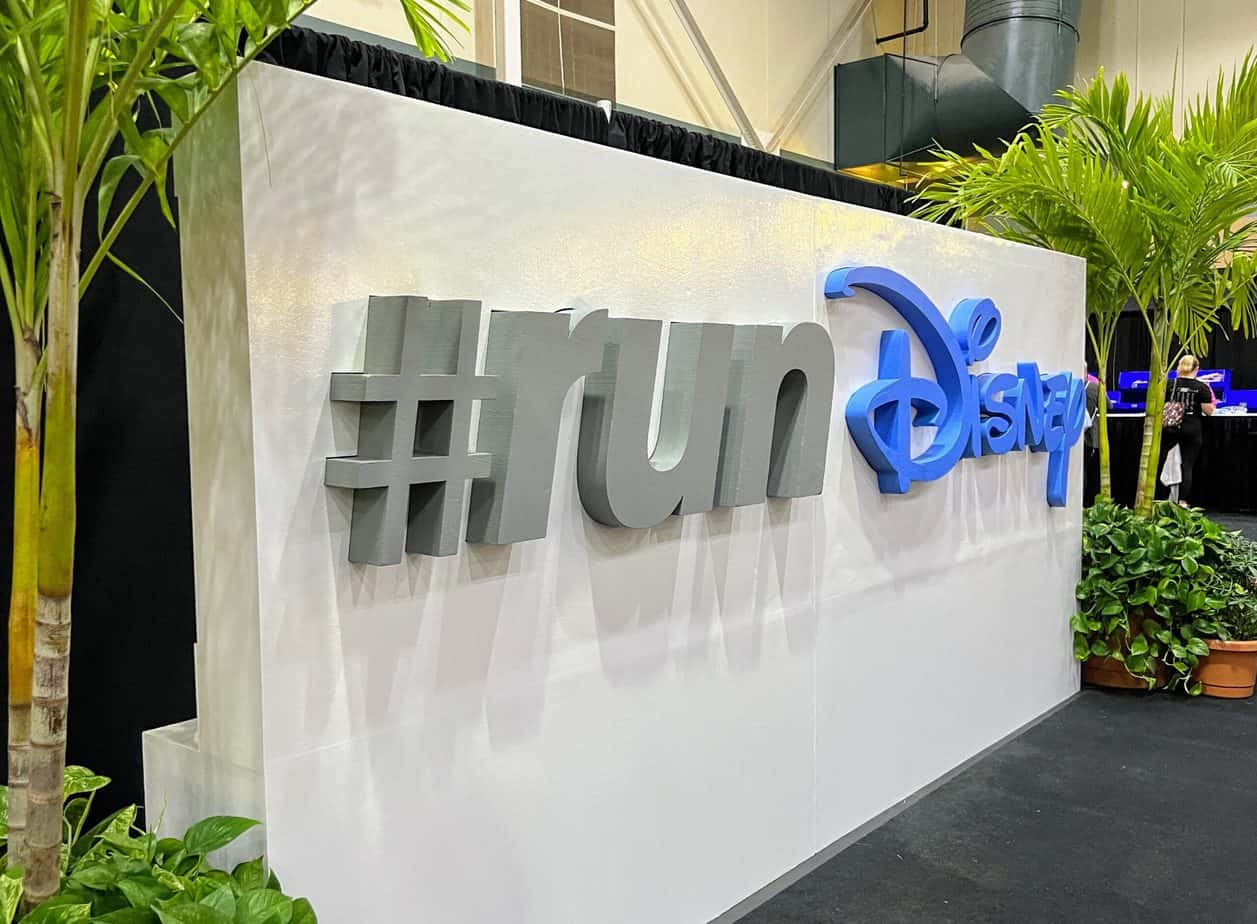 When will runDisney Springtime Surprise Weekend Corrals/Waivers/Course Maps/Event Guides drop?
ETA: NOW! March 14, 2022, is when the event guide was available.
The official line is 2 weeks before the race, but they've come out about a month early for other races.
Since this is a new race weekend, we don't have much historical data just yet.
The best indication may be to look at the timing of the Rival Run Challenge Weekend if you'd like to take a peek at the race that was held during the same timeframe.
Here's a reminder of how things work each year:
Typically the runDisney event guides show up first, with the course maps included.
You can also find some information on start groups (corrals) inside the event guides (usually an indication of how many corrals will be set up for each race distance, but no details on placement).
Start Groups have NOT been released in advance for the 2021-2022 races, but we hope to pull together some guesstimates as bib numbers are known.
runDisney Springtime Surprise Weekend Waivers
Download your waiver HERE.
You'll go to your runDisney Dashboard to find the documents to sign.
The Waivers do not have bib numbers or corral information any longer. The bib number will show up in your runDisney Expo Pass about a week before the race.
The Expo Pass (see below) is what you'll need to show to pick up your bibs and T-shirts.
Expo Check-in Pass
Here is the detailed guide to picking up your runDisney bibs from the Expo.
**NEW**
You'll need an Expo Check-in Pass this year for the Princess Half Marathon Weekend Expo.
The instructions say to print or take a screenshot of each Expo Pass for each event.
Don't forget a valid photo ID to pick up your race bib.
Please note: the runDisney Expo Pass is not a timed entry ticket. You can visit the expo at any point and you can bring your family members with you!
runDisney Springtime Surprise Health & Fitness Expo Hours
ESPN Wide World of Sports Complex
Walt Disney World Resort, Florida
Thursday, March 31, 2022 | 10:00 AM – 6:00 PM
Friday, April 1, 2022 | 12:00 PM – 7:00 PM
Saturday, April 2, 2022 | 11:00 AM – 3:00 PM
Springtime Surprise Weekend Transportation Details
5K: Host resort transportation will be available on March 31, 2022 from 8:30 PM – 10:00 PM.
Transporation to host resorts will be available from 10pm to 1am for 5K runners.
For the 5K, parking is available at Disney's Animal Kingdom. For the 10K and 10-Miler, parking is available at Epcot.
runDisney event transportation will be provided to/from all Walt Disney World Resorts, Shades of Green, and the Swan and Dolphin Resorts.
There will be NO monorail transportation to any of the races.
Transportation for Sunrise Yoga is listed below. You can also take your own via private car or uber/lyft drop off at the TTC.
This guide to using Uber and Lyft In Orlando might be helpful.
*No Skyliner transportation available to race site during the race weekend. — this is only for the races! Skyliner will be running for theme park visits.
Mask Requirements At runDisney Marathon Weekend Races
At this time, there are NO mask requirements for any participants in the Springtime Surprise weekend races.
You will not need to wear them in the corrals or at the finish as you do at some other races around the country.
You may still need them on runDisney and Disney World transportation. At the time of this writing, that is the case.
As a reminder:
Sunrise Surprise Weekend Corrals and Start Groups
**New for 2022!**
runDisney will be utilizing Start Groups to follow health and safety guidelines and manage the flow of participants from the staging area to the start of the race. Your start group designation is a small "s" followed by a number (such as s1, s2, s3, s4) and is located in the upper corner of your bib.
Bib numbers can be found on the Expo Pass, but at this time there is not a Corral chart to reference.
We'll be working on one after the event to hopefully reference for next year, but with Springtime Surprise having a different theme every year, this may not be helpful for future races.
Start Groups truly look like the previous Corral set up, just a different name.
If you are familiar with the way runDisney ran races in the past, this will feel familiar to you as well.
Mini-waves are still being used inside each start group and those are not pre-determined or selected. If you want to be in an earlier wave, get to your start group when it opens.
2022 Springtime Surprise Weekend Event Guide
Definitely take a look at the Event Guide and check out each section.
There's a lot of great info here and you don't want to miss it.
As a reminder, a digital copy is the only one available; runDisney does NOT print these out any longer.
Spectator Locations for the Springtime Surprise Weekend
5K: only available at the start and finish lines
10K: only officially available at start and finsh lines, but the route does encompass the Boardwalk if you are able to make it to one of those hotels, you can see runners there. You can also see the runners as they enter Epcot from the Epcot bus stations. This would be between miles 2 and 3.
10-Miler: only officially available at start and finsh lines, but the route does encompass the Boardwalk if you are able to make it to one of those hotels, you can see runners there. You can also see the runners as they enter Epcot from the Epcot bus stations- this would be between miles 8 and 9.
2022 runDisney Springtime Surprise Weekend Course Maps
Where are you running? You cover a lot of ground during the races!
2022 runDisney Expedition Everest 5K Course Map
2022 runDisney Race For the Taste 10K Course Map
2022 runDisney Tower of Terror 10-Miler Course Map
runDisney PhotoPass Pictures
Our favorite thing runDisney has ever done was the change to PhotoPass photographers for a runDisney race weekend.
Huge improvement in service and quality of photos since they started this- much appreciated!
If you've purchased Memory Maker before the 2022 runDisney Springtime surprise race weekend, you can link your photos from the races using these codes.
They can't be linked in advance, so just remember to link up post-race or the morning of the race.
Here's the PhotoPass code info you need for the 2022 Springtime Surprise Weekend Races:
The Twilight Zone Tower of Terror 10-miler: 2022-TZTT-10Mx-xxxx
Race for the Taste 10K: 2022-RFTT-10Kx-xxxx
Expedition Everest 5K: 2022-EXPD-E5Kx-xxxx
Enjoy The Inaugural runDisney Springtime Surprise Weekend
If you are looking for a little runDisney advice this year, stop by this post to read what some runners have to say about the events.
Here are some additional posts that may help you plan your race weekend.
Happy running!